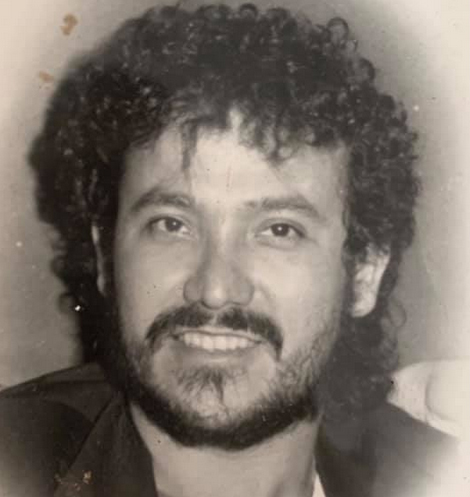 by Sergio Gutiérrez
Special for El Reportero
After struggling with a lung problem, Alexander Bermúdez Sr., born in Managua, Nicaragua, gave his soul to the Creator this past January 30. Alex, as he was known, was born on Aug. 19, 1956. He died at the age of 64.
His parents, Adrián Bermúdez and Mina Bermúdez, who went to the Lord before him. Mrs. Bermúdez passed November 17, 2015.
At the young age of 19, Alex emigrated to the United States. Here he studied, became a man, got married, had three children, and developed his life in a successful way.
Eventually he became a great pillar in the San Francisco Hispanic community. He, with his charisma and his joy for his surroundings, filled every path where life took him with those same feelings.
Many people affectionately called him Marco Antonio Solís, because of his resemblance to the famous singer of the group Los Bukis, something he enjoyed.
He was not only an exemplary father and a special member to the family in general, but he was to many of us.
Eventually Alex founded his famous company AB Limousine, with which he achieved great popularity, with which for years he lit up weddings, quinceañeras and special events, as no other limousine company would have done.
His real estate agency also put him in an enviable position that he used to help hundreds of people achieve the American dream to own their own home, in a place as complex as the Bay Area of San Francisco.
Alex was someone very special in this world, he was one of those men who always tried to be a true friend, and with whom he did not know, he made them feel like they were friends for a lifetime. He left a very special memory in many of us.
He definitely leaves a deep hole in all of us and in this beautiful country that he came to know as his second homeland. Of course, his own, Nicaragua, in which he lived 19 years of his life, he never stopped loving her and carrying her as a banner for the land that he walked on.
He carried his idiosyncrasy as few people do; he was proud to be Nicaraguan, that was the essence of him. Essence that later passed on to his children as a gift from those great gods of yesteryear and his children today feel in their hearts what their father once felt, the pinolillo, the Nagarote cheese, the donuts, the Masaya Volcano, the Xolotlán and Cocibolca, and of course its land full of green, blue and white.
Alex left this world in an abrupt way, his last words, according to his daughter Ivania, were full of love and affection, "take care, help each other", words for his three children. And he asked for forgiveness when he felt that life was leaving him, his sister, Lucy added.
Una anécdota de su hermana Lucy:
"Unos años antes que mi madre falleciera en el 2015 tuvimos la bendición que Alex viviera con nosotras y que le haya dado tanta felicidad cuando yo me iba a acostar el se quedaba con mi Madre hasta muy noche comiendo y hablando y se reían de todo lo que Alex le contaba el fue su hijo chiquito siempre amo a mi madre y la consentía el tenía la elegancia y el corazón de mis Padres el antes de que mi madre falleciera su última recomendación fue que cuidáramos a Alex lo cual hicimos hasta el último día de su vida."
He is survived by his daughter Ivania, Alexander and Alexis; his brothers and sisters Adrián, Lucy, Adriana, Marc, Zoila Verónica, and Scarlett, as well as a large number of nephews, nieces and grandchildren. With pain at his departure, he was also wished a farewell by his beloved cousin Yadira Bassett.
Alex Bermudez's viewing will take place at Driscoll Serra Mortuary, at 1465 Valencia (at 26th St), Sunday, February 14, 1 – 4 p.m.. The burial will take place on Tuesday, February 16th, 2021 at 1 p.m. at Cypress Lawn Cemetery – 1701 Hillside Blvd. Colma, CA 94014.

The staff of El Reportero newspaper, especially its editor, Marvin Ramírez, extend their sincere condolences to the Bermúdez family for this painful loss.