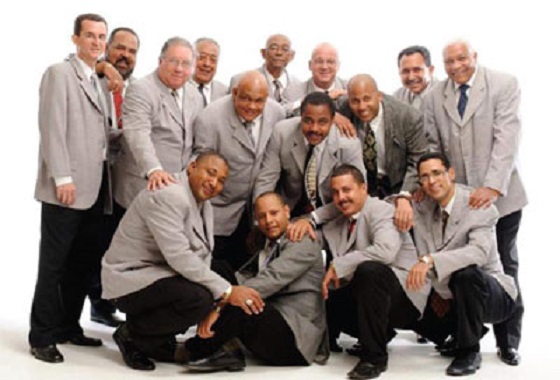 A retrospective exhibition by Yvette Fuentes resulting from 15 years of artistic efforts that aims to provide the viewer with a feast of color and movement.
Yvette Fuentes presents a variety of artworks in media that ranges from indian ink to sophisticated mixed media and from figurative to abstract art. "Aguila o Sol" (Heads or Tails) is a phrase that expresses Yvette Fuentes's artistic philosophy and her perception of the art world. "Aguila o Sol" refers to the notion that artists and their work are subject to whims of Lady Fortune.
As long as artists are able to transform their creative energy into works of art they will be rewarded. "Believing in hard work, and believing in ourselves is the best way to achieve our goals", she asserts, adding "I am not good with words, let my paintings speak for me."
At SOMArts Cultural Center, 934 Brannan Street (at 9th St.), San Francisco. April 18, 6:00 p.m. to 10:00 p.m. – April 20, 12:00 p.m. to 5:00 p.m. For more info contact http://yvettefuentes.com/.
A Cuban Musical Celebrationebration with Orquesta Aragón of Cuba and more
The San Francisco International Arts Festival (SFIAF) is joining with the School of Music & Dance at San Francisco State University to present an exclusive Bay Area engagement with the legendary Cuban music ensemble Orquesta Aragón from Havana. Aragón brings the musical genius of generations of musicians to the Bay Area dedicated to sharing their rich musical heritage with both young and old music fans throughout the world.
In addition to the Sunday night performance, on Monday April 21 Aragon will lead a musical master class for SF State music students, while the Latina/o Studies Dept will conduct a special symposium on U.S. Cuba relations to coincide with the visit.
SFIAF director, Andrew Wood said of the engagement, "It has been over a decade since I was complicit in a U.S. tour by the great Aragón, so it is wonderful to have them back in town again. Music and Latina/o faculty member John Calloway, who directs the University's Afro-Cuban ensemble, said the visit by one of Cuba's most beloved cultural ambassadors demonstrates the ongoing connection the university has had with Cuban music and culture over the last 10 years. Also featuring the Afro-Cuban Ensemble of SFSU & the City College of San Francisco Charanga Orchestra.
Sunday April 20, 6 p.m. Pre-performance reception with the Artists 4 p.m. At SF State, McKenna Hall, San Francisco, 1600 Holloway Road, San Francisco. Reserved Seating: $40 – $60. Pre-Performance Artist Reception $20.
King & Queen Competition for Carnaval 2014 Who will lead the 2014 Carnaval Grand Parade?
Watch King and Queen contestants compete in a 3-minute dance in Carnaval costumes, sometimes accompanied by other dancers and musicians.
Although primarily a dance competition, performers can also play instruments and sing. The winners are selected based on many criteria, such as performance ability, authenticity of cultural form, choreography, costume, and audience reaction. Saturday, April 26, 7 p.m., Open to all ages. At the Brava Theater, 2781 24th St, S.F., Admission $15, under 16, $10.