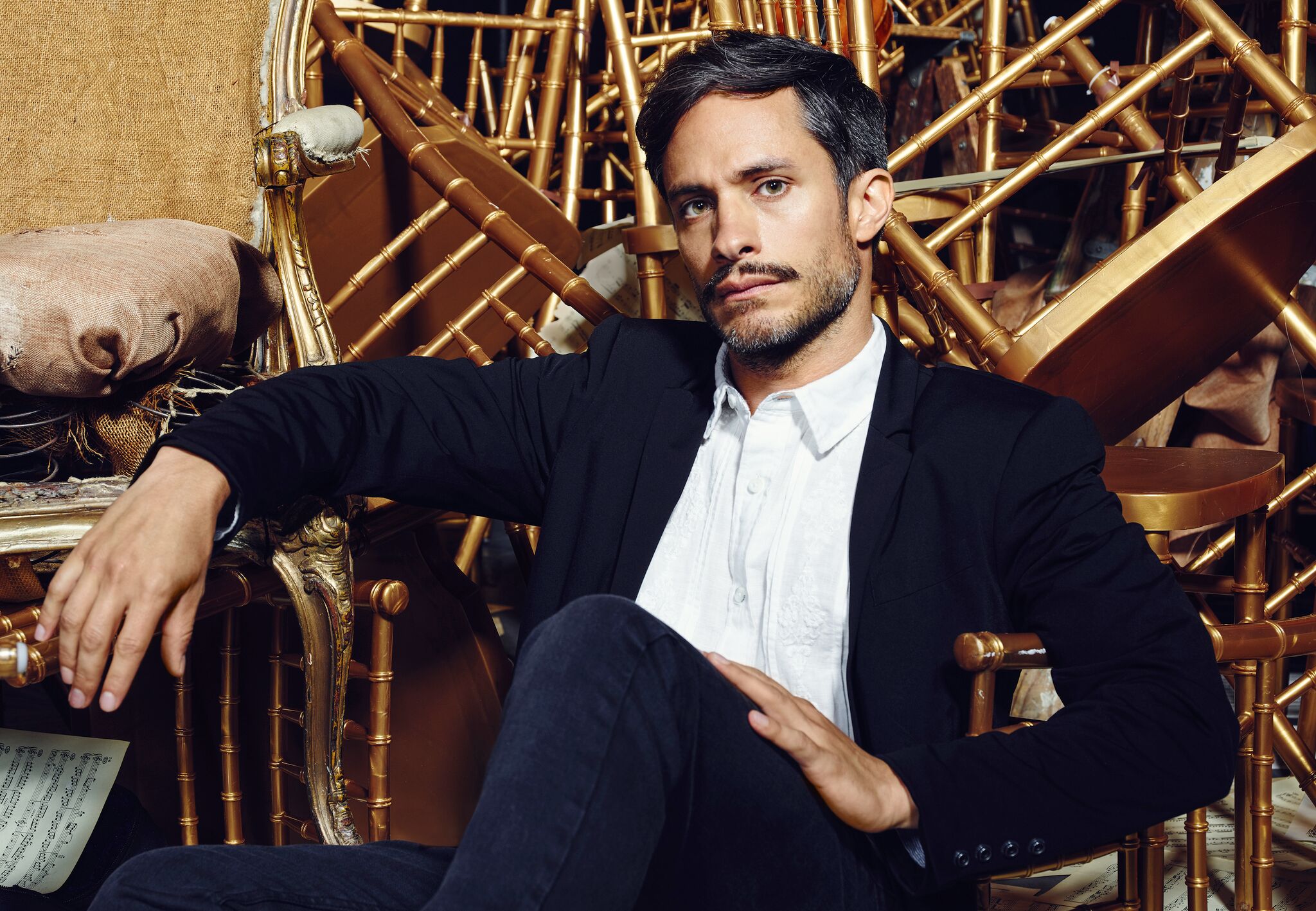 by the El Reportero's news service
Mexican actor Gael García Bernal, is on the promotional circuit for Neruda, a film depicting the dissident Chilean communist and best-known of Latin American poet Pablo Neruda's time on the run.
Set in the late 1940s, the film is no conventional biopic – part political thriller, part slapstick police chase, part melodrama, it plays with genres and the poetry of its protagonist.
Neruda and his wife, Delia (Mercedes Morán), are pursued by Oscar Peluchonneau (Gael García Bernal), a preening police inspector who stakes his professional honor on his ability to track down the country's most famous fugitive.
Golden Globe winner García Bernal has played a number of anti-establishment political roles: Che Guevara in The Motorcycle Diaries and Fidel, and an advertising whizz turned anti-government propagandist in No.
Bernal has long been involved in politics, particularly in highlighting the plight of Latino migrants at the hands of the US authorities. In his 2013 documentary, Who Is Dayani Cristal?, he pieces together the journey and story of a central American migrant worker who died trying to cross the border into the United States.
Important Ceramics by Pablo Picasso Auction at Sotheby's
Sotheby''s sale of Important Ceramics by Pablo Picasso in London today raised a total of 1.21 millon euros with all but one of the 86 lots offered finding buyers.
The medium of ceramics was largely new to Picasso when he began working at the Madoura Pottery at the South of France in 1947, but he immediately saw the potential of this traditional craft and set about learning and challenging the techniques of the ceramicist's art, reinterpreting it with a remarkable resourcefulness and his characteristic spontaneity.
From zoomorphic jugs and vases to plates and salvers emblazoned with scenes and faces, Picasso's imagination was matched by the malleability of the ceramicist's medium.
This sale offers a comprehensive and exciting collection featuring some of the most attainable examples of the artist's work available on the international art market.
In these works we truly see Picasso's freedom of thought and creative powers, and the sense of playfulness for which he was so renowned.
Bolivian main cities to host book fair
Bolivian Culture Minister Wilma Alanoca reported that the capitals of departments in the country would host the fair book this month, aimed at encouraging reading in the Bolivian population.
According to the program presented by Alanoca, the event would take place in several cities starting on April 10 to Nov. 8.
The events will be organized by the departmental chambers and the Mayors' Offices, sponsoring culture and motivating local writers, poets, and drama writers to work for taking a text to the hands of every citizen in Bolivia, with a message for more social sensitivity, awareness, and love for the homeland.