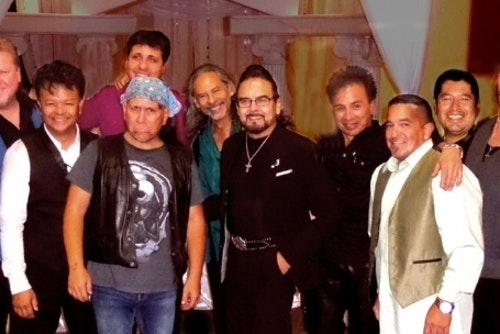 Compiled by he El Reportero's staff
SAN FRANCISCO, CA – The Baseball Reliquary and the Institute for Baseball Studies present A Game of Color: The African-American Experience in Baseball, an exhibition of artifacts, artworks and photographs opening Jan. 13 in the Skylight Gallery at the San Francisco Public Library.
The exhibition covers more than a half century of professional baseball, from the founding of the first Negro League in 1920 through the integration of major league baseball in 1947, and up to a new wave of outspoken African American players in the 1960s and '70s who challenged the baseball establishment.
Among the Exhibition Highlights:
Jackie Robinson And Emmett Ashford: Highlighting Jackie Robinson's pioneering role as the first African American to officially play in the major leagues in the 20th century and his status as the most important professional baseball player in postwar America.  Also featured is Emmett Ashford, the first African American umpire to officiate in the minor leagues in 1951 and in the major leagues in 1966.
An Evening with Richard Bean & Sapo
Back for their annual Valentines Day show, Richard Bean & Sapo return to where they sold out last year. This year Sapo will handle the entire evening which will surely sell out again this year. This years show will also take place the night before Super Bowl 52 so you can get your party started with Richard Bean & Sapo. Only question is who will knock off the Pats! Club Fox sat Feb 3.  
Buy tickets at: http://www.latinrockinc.net/events/2018-02-03-richard-bean-and-sapo.aspx 
Redwood City to Unveil the Sesquicentennial Redwood City Pages Public Art Installation
New Public Art Seeks to Celebrate Redwood City's Community and History.
The City of Redwood City announced today a public unveiling of the Redwood City Pages Book Project, a larger-than-life-sized public art book created by photographer Brian Taylor. A public unveiling of the Redwood City Pages is planned.
Redwood City Pages is a new public art piece to be displayed at the City's Downtown Library and created through the help of the Redwood City community. Over this last year, the community participated in paper making and cyanotype workshops and celebrated Redwood City's history and community through art.
On Feb. 8, 2018.
The Sacred Roots of Latin Jazz
Conceived and produced by John Santos in collaboration with the EastSide Arts Alliance and the First Presbyterian Church of Oakland.
Thank you for spreading the word and your presence and support of community-based live music!
On Sunday, Feb. 11, 2018, at the First Presbyterian Church of Oakland, 2619 Broadway, Oakland. Doors open at 3 p.m. Concert at 4 p.m. Two sets.
Tranquility House Fundraiser Gala
The Tranquility House Alternatives invite you to a night full of Latin Jazz and percussion. 
Be here as Bay Area favorites, MALO Anthology and the Pete Escovedo and Juan Escovedo all star band, take the stage for an incredible fundraising event. 
Opening the evening will be the Dr. Groove Band. VIP Packages which include Meet & Greet with the bands are also available.
 
The fundraiser will take place at the Bal Theatre in San Leandro on Saturday, Feb. 24. At 14808 East 14th Street, San Leandro, 510-878-1675. For more information and ticket prices, please go to: http://www.baltheatre.com/event