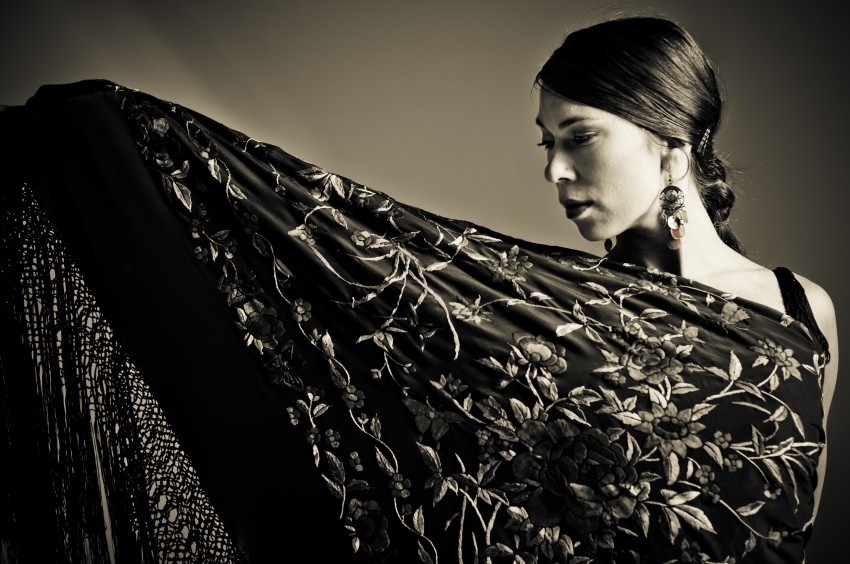 Compiled by the El Reportero's staff
This special night show will be led by Clara Rodríguez, the Artistic Director of Oakland-based AguaClara Flamenco, Joelle Gonçalves , a professional dancer and director of Sol Flamenco, Kerensa DeMars a a San Francisco based Flamenco dancer, choreographer and instructor, and guitarist Esteban Bello.
Potluck 7-8 p.m. So (Please bring food and Drink). Performance on Friday July 22, from 8 to 10 p.m. Performance at 8-10 p.m.
At the Art House Gallery & Cultural Center, 2905 Shattuck Ave. Berkeley. For more info call at 510-472-3170. All Ages. Wheelchair accessible. Donation $10-$20.
Community rally in support of November ballot initiatives for SF public schools
This Friday, on the last day of summer classes at City College, community members will be participating in an interactive public art activity and sidewalk chalk project to educate voters about two November ballot initiatives that would increase funding for public schools.
"Free City College" will make tuition free for all SF residents through a tax on mansions, bringing in $13 million annually. Prop 55 will keep taxing the wealthiest 2 percent of Californians, bringing in $4 billion dollars per year for our public education system.
Speakers will be addressing the affordability crisis in San Francisco and the urgency for voters to tackle the growing income gap by taxing the wealthiest to pay their fair share.
On Friday, July 22, from 12-1:30 p.m., at City College Chinatown campus at 808 Kearny Street.
Dance Brigade Auditions, be a part of history!
Dance Brigade is seeking female and male professional dancers with strong technique in ballet and modern (partnering experience +) for Dance Brigade's 40th Anniversary Celebration at Yerba Buena Center for the Arts on January 13 and 14, 2017. 
Audtions will be held Saturday July 23rd @ Dance Mission Theater from 3:30 - 5:30 p.m., 3316 24th Street and Mission.
Paid rehearsals and performances. Rehearsals begin Sept. 19, 2016, Mondays 1:30 p.m. – 3:30 p.m. Wednesdays and Fridays 9:30 a.m. – 12 p.m.  
Please bring resume and photo. For more info call 415 826-4401 or email dancebrigade1984@gmail.com
Julieta Venegas at Stern Grove Festival
GRAMMY and Latin GRAMMY award-winning Mexican singer/songwriter Julieta Venegas performs an admission-free concert at Stern Grove Festival.
The stage opens at 2 p.m. with local high-energy Afro-Colombian and cumbia band La Misa Negra.
On Sunday, July 24 at 2 p.m., at Stern Grove, 19th St. and Sloat, San Francisco.
Visit the Stern Grove Festival website to learn about this concert and more from the 79th Season! http://www.sterngrove.org/concerts/#july-24
El Vucko Latin Jazz Quartet at Forest Hill
A unique Quartet interpreting a wide variety of Latin American classics. 
With Larry Vuckovich, piano, leader; Jackie Ryan vocals; Jeff Chambers, bass; John Santos – percussion. Refreshments.
On July 23rd, from 7:30 pm. - 9:30 p.m., at Forest Hill Church, 250 Laguna Honda Blvd. San Francisco. Near Forest Hill Muni Station. Free and easy parking. Cover charge $20. For more info visit: fhcfa.org.
Richard Bean & Sapo with Tortilla Soup
More Latin Rock and Soul music. On Saturday Aug. 13, 2016. Doors open at 7:30 p.m., show starts at 8:30 p.m. At Fulton 55, 875 Divisadero Street, Fresno, California 93721. For more info call at 559-412-7400.
Tickets $20 adv. / $25 door by calling 415-285-7719, writing at Rosie.eros@latinrockinc.com or online at: www.latinrockinc.net/events/2016-08-13-richard-bean-sapo-tortilla-soup.aspx