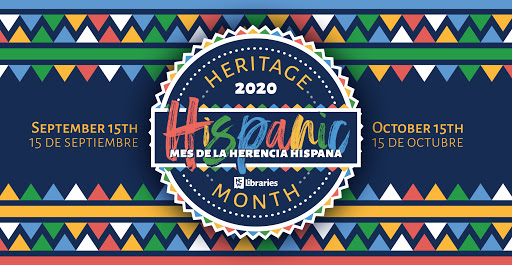 by the El Reportero's wire services
WASHINGTON, DC – Today, a commemorative resolution was introduced in the U.S. House and Senate recognizing Hispanic Heritage Month.
The resolution is supported by members of Congress.
"Too long have the contributions of Latinos been overlooked and underappreciated," said Congressman Tony Cárdenas.
Each year, the President designates September 15th to October 15th as Hispanic Heritage Month, celebrating the heritage and culture of Latinos in the United States and the immense contributions of Latinos to our nation.
Latinos currently comprise 18 percent of the total U.S. population, a number expected to grow to more than 30 percent by 2060. In July, the U.S. House of Representatives unanimously passed H.R. 2420, the National Museum of the American Latino Act. H.R. 2420 would establish a Smithsonian National Museum of the American Latino on the National Mall dedicated to honoring the contributions of American Latinos throughout U.S. history.
The resolution notes that Hispanic-Americans contribute more than $1.7 trillion to the United States economy, more than the GDP of all but the top 17 nations in the world.
Hispanic-Americans serve in all branches of the military and have bravely fought in every war in the history of the United States. As of 2019, there are more than 200,000 Hispanic active duty service members of the Armed Forces, and there were approximately 1,200,000 Hispanic veterans of the Armed Forces, including, 136,000 Latinas. Sixty Hispanic-Americans have received the Congressional Medal of Honor, the highest award for valor in action against an enemy force that can be bestowed on an individual serving in the Armed Forces of the United States.
Guatemala reopens its borders after 6-month Covid closure
Travelers must show a negative coronavirus test to enter the country
Guatemala reopened its borders with Mexico, El Salvador, Honduras and Belize on Friday after six months of closure due to the coronavirus pandemic. La Aurora International Airport in Guatemala City was also reopened.
The news comes on the same day that Guatemala President Alejandro Giammattei announced that he has tested positive for Covid-19 and will remain in quarantine.
The Ministry of Health has implemented health protocols for travelers who will be allowed to enter the country if they can show officials at land borders a negative coronavirus test conducted within the past 72 hours.
Travelers arriving at the La Aurora airport who cannot provide recent, negative test results will undergo a mandatory 14-day quarantine supervised by authorities from the Ministries of Public Health and Social Assistance.