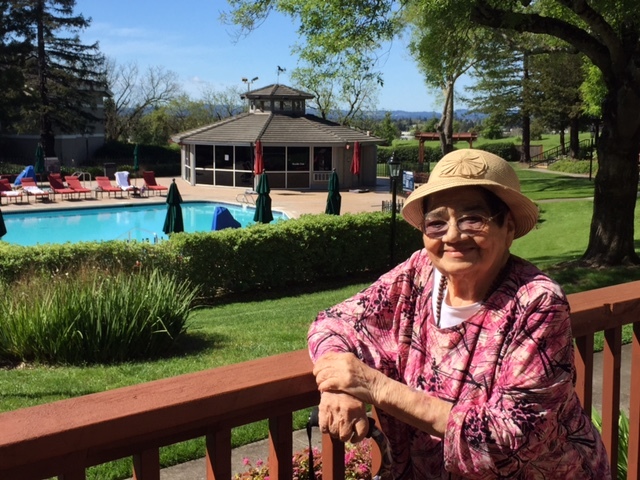 A beloved Nicaraguan mother, grand and great-grand mother passed away
by Marvin Ramírez
The Nicaraguan community in the SF Bay Area is mourning the loss of a beloved lady who knew how to give love every minute of her 87 years that the Lord allowed her to live on this Earth.
Ms. Josefa Valdivia Román, who was born in Diriamba, Nicaragua on December 13, 1928, was received by our Lord on August 7, 2016 at San Mateo County Hospital surrounded by her Loving Family.
, California, surrounded by her family.
Ms. Valdivia-Román arrived in the US in 1961, and worked until she retired in the early 90s. She believed that working hard and raising her children in an exemplary way was the key to achieve the American dream.
"She was a mother who taught her children how to work and conduct their life honestly. She was generous, affectionate and joker," said a family statement.'
Ms. Valdivia-Román was always surrounded by friends and loved ones, and her first priority was the wellness of her children.
She was cared by her grand daughter Perlita and her boyfriend Ron, who she loved very much, Perlita took care of her until she left for Heaven.
Ms. Valdivia-Román was the daughter of Heliodoro Román Reyes y María Valdivia, and the Goddaughter of Matilde Silva de Mongrio.
She is survived by her three children, Perla, Gilberto y Humberto (Chombo); 10 grandchildren, Debbie, Karla, Odessa, Bianca, Andréa, Luis, Alexis, Alexander, Perlita and Kyle; nine great grandchildren, Taciana, Valentino, Aubrey, Jullian, Avaya , Kemina, Xander, Oksana and Perla.
Her remains will be veiled at the Duggan Serra Mortuary funeral home, 500 Westlake Ave., Daly City, on Thursday, August 11, at 4 p.m., and a rosary at 7 p.m.
Friday 12 a mass will be offered at 10:30 a.m., at the St. Paul Church, 221 Valley St. San Francisco.
The staff of El Reportero newspaper and its editor, Marvin Ramírez, extend our sincere condolences and join the family on this time of grieving.
For more information you may call to the funeral home (650) 756-4500.