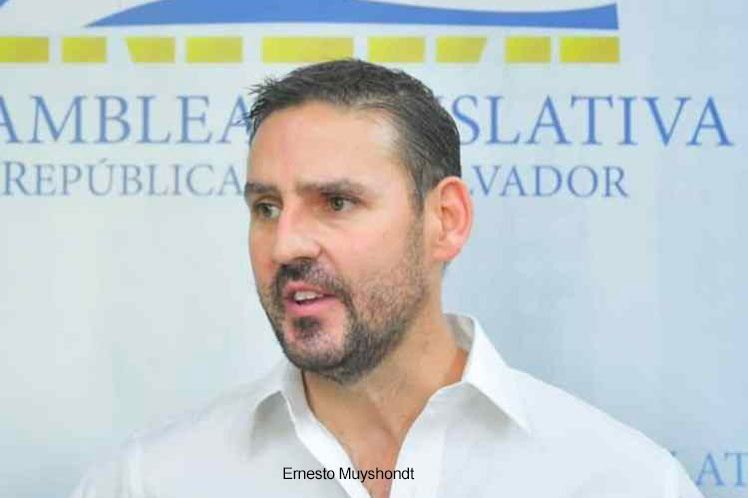 by the El Reportero's wire services
SAN SALVADOR, April 2 – San Salvador Mayor Ernesto Muyshondt confirmed that the graves opened in La Bermeja cemetery in this capital for the novel coronavirus victims are still unused, despite that two people have died of the disease.
'So far, no one has been buried in the prepared graves,' Muyshondt said when he was questioned about the 118 niches prepared several weeks ago according to the international protocols for this pandemic.
El Salvador recorded two deaths in patients with Covid-19 in less than 24 hours and President Nayib Bukele fears an alarming number of deaths if its spread is not stopped with drastic preventive measures.
The Institute of Legal Medicine announced some few days ago that autopsy will not perform on those who die from the novel SARS-CoV-2 coronavirus, since the health recommendation is to bury the corpse immediately, because funerals were prohibited.
Panamanian Government delivers free food to one million citizens
Panama, Apr 1 (Prensa Latina) Panama delivered free food to one million low-budget people and those who lost their livelihoods due to Covid-19, President Laurentino Cortizo said on Tuesday.
Panama Solidario (Solidarity Panama) is the Government's program that organizes a nationwide logistics to take a bag of rice, pastas, oats, canned meat, milk and other products to people's home in impoverished rural areas, indigenous communities and marginal urban neighborhoods, the president explained.
Another assistance program consists of giving low-income people and those who lost their jobs a checkbook worth 80 dollars to buy food and medicines, as financial assistance for families to palliate the situation created by the forced quarantine.
The president explained that prior to the beginning of the reorganization of the national economy, the 'day after' team was created to study what to do when the pandemic is over to boost the economy again.
He stressed that for now, in order to deal with the crisis, there will be a bank moratorium until June on the payment of mortgages, car credits, credit cards and other debts to banks. Likewise, basic services (water, electricity and communications) will not be cut off to those citizens who cannot afford them.
About 70 million Mexicans with limited mobility due to Covid-19
MEXICO CITY, April 2 – Social distancing measures adopted by Mexico to fight the SARS-CoV-2 coronavirus limit that over 70 million people can move in public spaces, Undersecretary of Prevention and Health Promotion Hugo López-Gatell said.
During his usual press briefing at the National Palace about the coronavirus pandemic on Wednesday, the Ministry of Health spokesman said that home confinement and restrict people use public spaces are part of the epidemiological mitigation measures in force until April 30.
The objective is to decrease the speed of virus transmission to have a more manageable pandemic, although it is not going to end soon and saying the opposite is lying. We know it will be prolonged at least until August or September, López-Gatell reiterated.
The health official confirmed that in the Valley of Mexico, which includes Mexico City, the closure of restaurants was ordered on Wednesday. It is logical the population feels restricted in space but it must be so because this is part of the healthy distance plan, a collective effort of the entire society, but it is not a state of exception we do not consider productive.
An application to exchange information and self-care person and the family was also announced for Android phones, so that the interested person knows immediately which risk group he/she belong to.
Regarding the current situation, about 37 people have died in Mexico, some 1,378 cases of coronavirus have been confirmed, more than 7,000 have been tested negatives, with 3,827 suspects, and nearly 12,200 cases have been studied, most of them in the state and Mexico City.