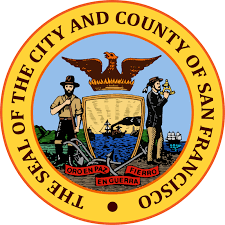 Outreach February 2020
APPLY TO BECOME A CENSUS TAKER!
Census Bureau is recruiting now to fill important temCNS3334881_spaporary positions in San Francisco with great pay ($30/hour) and flexible hours for Spring 2020. You do not have to be a US citizen to apply. Be a Census Taker and make a difference in your community!
Apply online NOW at 2020census.gov/jobs.  
FIND FREE TO LOW-COST IMMIGRATION LEGAL HELP IN SAN FRANCISCO
Find free or low-cost immigration legal services in your own language. San Francisco's Immigrant Support Hub is a safe referral site that can help you with immigration screenings, citizenship applications, DACA renewal, asylum, green card renewal, TPS, deportation counsel and much more at: immigrants.sfgov.org.
The SFMTA wants to hear from you!
The SFMTA is currently conducting a survey to better understand perceptions of sharing rides in San Francisco. To connect San Franciscans safely, equitably, and sustainably to their communities, we must make more efficient use of our street infrastructure. Increasing vehicle occupancy through shared rides, either in carpools or shared ride-matching apps, is one way to more efficiently utilize our existing street space. We are trying to identify priorities for San Francisco residents and the barriers they face when considering using shared ride options through this survey.
Take the survey at sfmta.com/projects/shared-rides-pilot
Child support matters can be complicated, stressful, and confusing. The Department of Child Support Services helps parents understand the process so they know their rights and options for making and receiving support payments. Call us today at (866) 901-3212 or visit our office at 617 Mission Street to learn how we can help you. Information is also available online at www.sfgov.org/dcss.
1 hour a week makes a world of difference. Half of San Francisco's 3rd and 4th graders are not reading at grade level. By volunteering to tutor through the Library's award-winning FOG Readers program, you can help students in grades 1-4 increase their confidence and gain half a grade level within the first three months. Currently, there are more than 300 children waiting for a volunteer to help change their lives. For more information, visit sfpl.org/fog. To get started, email readers@sfpl.org.
Plan for your business's future. Learn about different succession planning models such as Employee Stock Ownership (ESOP), Cooperatives, and Trusts.
The San Francisco Office of Economic and Workforce Development and Small Business Development Center in partnership with Project Equity have launched a program specifically for businesses that are interested in succession planning. Workshops, one-on-one consultations, and technical assistance will be provided at no cost to interested businesses.
Contact: Susan Ma at susan.ma@sfgov.org or (415)554-6648.
The City and County of San Francisco encourage public outreach.  Articles are translated into several languages to provide better public access.  The newspaper makes every effort to translate the articles of general interest correctly.  No liability is assumed by the City and County of San Francisco or the newspapers for errors and omissions.