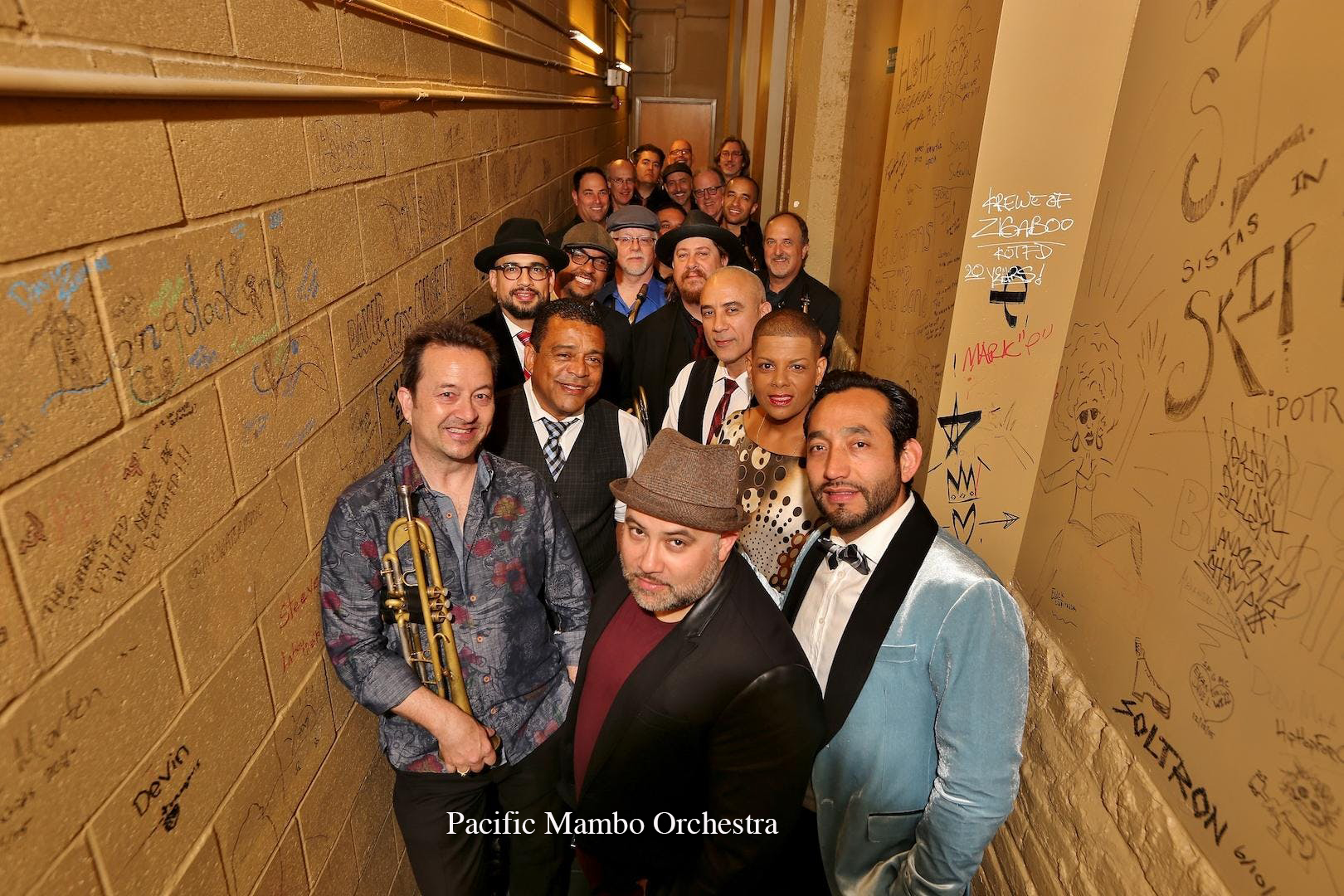 by the El Reportero's staff
The holidays often inspire a desire to give back in appreciation for all the gifts we've been given.
A great way to do that and make an immediate impact on our community is by donating life-giving blood. This is especially true during the holiday season, when donations tend to decline as people are busy traveling, shopping, and attending events.
To make it easy to donate, Vitalant is hosting a Redwood City blood drive on Tuesday, Dec. 17 from 1 to 6 p.m. at the Downtown Library located at 1044 Middlefield Road.
All donors receive a special pair of donor socks.
Dancing at Cha Cha Cha into 2020
Brighten up with live Latin music at Cha Cha Cha. Great groups, great music in the heart of the Mission District in SF. Superb for listening and dancing while you enjoy tasty tapas and cocktails.
Come and delight with Quinteto La Moderna on Dec. 10, and John Villalobos on Dec. 17, from 8:30 p.m. to 10:30 p.m., at Cha Cha Cha, 2327 Mission Street at 19th St., San Francisco. Free Admission.
Yoshi's Oakland presents Pacific Mambo Orchestra
The Bay Area's own 2014 Grammy® Award winning 20-piece Latin Big Band 'Pacific Mambo Orchestra' is celebrating its 10-Year Anniversary with the release of its 3rd album, entitled 'The III Side.
The new album is featuring guest artists Jon Faddis, Dafnis Prieto, Herman Olivera and Alex Britti.
PMO's sets will include all brand-new material and never-heard-of-before musical premieres, including Sergei Rachmaninoff's 2nd Piano Concerto Mambo-style……what?
PMO is directed by Mexican-born Pianist Christian Tumalan and German-born Trumpeter Steffen Kuehn, each one a highly skilled and experienced artist in their own right. The Orchestra's instrumentation consists of 4 Trumpets, 4 Trombones, 5 Saxophones, Piano, Bass, Timbales, Congas, Bongos and 2 Lead Singers, the charismatic Christelle Durandy and Armando Cordoba.
Powered by a sensational Percussion section featuring Venezuelan Timbalero Omar Ledezma Jr, Carlos Santana's own Karl Perazzo on Congas and Peruvian Braulio Barrera on Bongos, the band also showcases savvy improvisers forged in the region's most celebrated Latin bands.
On Jan. 2-3, 2020, at Yoshi's, Jack London Square, Oakland.
50 people you need to know, now
San Francisco Public Library presents Changemakers: Bay Area Disability Pride
With funding from the Library Services and Technology Act and federal funds from the Institute of Museum and Library Services, San Francisco Public Library, San Mateo County Libraries and San Jose Public Library joined forces to develop a series of programs aimed at advancing a more inclusive society for people with disabilities.
SFPL worked with curator Fran Osbourne to develop the Changemakers exhibition, which also appeared at the San Mateo Public Library in 2019. Osbourne orchestrated the selection process for the featured "changemakers", which includes over 50 people who have made outstanding contributions to the disability community through activism, arts and culture, business, education, leadership, science and technology and sports. She also partnered with local art programs considered to be leaders of social change and inclusion. All of the exhibition artists have a regular artistic practice and work in studios with a group of their peers. Instructors are usually professional artists and offer support rather than direction.
For all the events dates and times in January 2019, please visit: https://sfpl.org/releases/author/public-affairs/
City of Redwood City Launches Pilot Program with Downtown Streets Team
Help the Homeless Get Back into the Workforce and Housing
The City of Redwood City recently launched a two-year pilot program run by the Downtown Streets Team to help individuals who are currently homeless, or at-risk of becoming homeless, transition into long-term employment and housing.
To participate, people experiencing homelessness should attend a Downtown Streets Team Weekly Success Team Meeting, held every Wednesday at 1 p.m. at the Dragon Theatre, located at 2120 Broadway in Redwood City. At the beginning of the program the volunteers will focus on downtown from 8 a.m. to noon daily. Soon, the team will expand it to other areas of the city.