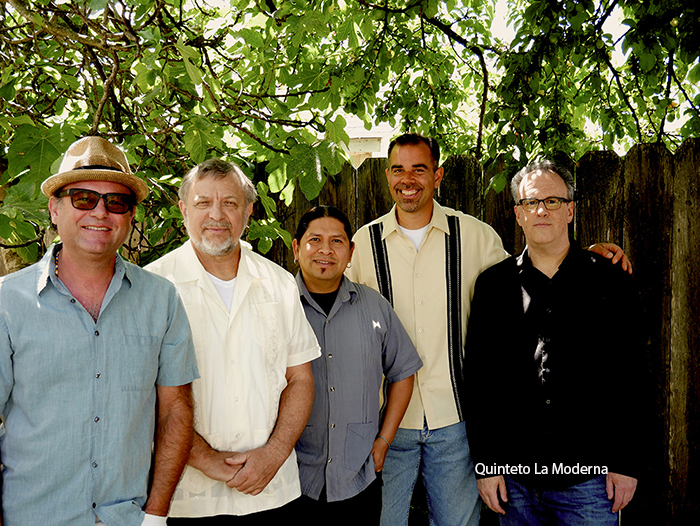 by the El Reportero's staff
Led by the incomparable José Hernández, Mariachi Sol de Mexico® returns to Davies Symphony Hall for a festive musical tribute to Mexico's Christmas traditions!
Experience a truly international celebration, with the ensemble singing and playing holiday favorites from both Mexico and America in a vibrant performance that will have the whole family dancing in the aisles.
San Francisco Symphony, 201 Van Ness Ave, San Francisco. Tickets $35–$125. Sunday, Dec. 8 at 8 p.m. – 10 p.m.
Dancing at Cha Cha Cha into 2020
Brighten up with live Latin music at Cha Cha Cha. Great groups, great music in the heart of the Mission District in SF. Superb for listening and dancing while you enjoy tasty tapas and cocktails.
Come and delight with Quinteto La Moderna on Dec. 10, and John Villalobos on Dec. 17, from 8:30 p.m. to 10:30 p.m., at Cha Cha Cha, 2327 Mission Street at 19th St., San Francisco. Free Admission.
Give the Gift of Life at the Blood Drive
The holidays often inspire a desire to give back in appreciation for all the gifts we've been given.
A great way to do that and make an immediate impact on our community is by donating life-giving blood. This is especially true during the holiday season, when donations tend to decline as people are busy traveling, shopping, and attending events.
To make it easy to donate, Vitalant is hosting a Redwood City blood drive on Tuesday, Dec. 17 from 1 to 6 p.m. at the Downtown Library located at 1044 Middlefield Road.
All donors receive a special pair of donor socks.
City of Redwood City Launches Pilot Program with Downtown Streets Team
Help the Homeless Get Back into the Workforce and Housing
The City of Redwood City recently launched a two-year pilot program run by the Downtown Streets Team to help individuals who are currently homeless, or at-risk of becoming homeless, transition into long-term employment and housing.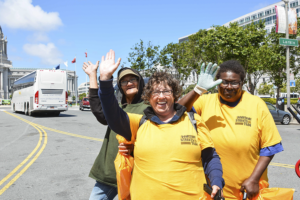 The Downtown Streets Program provides these residents in need with volunteer work experience they need to gain the necessary skills to get jobs, as well as basic needs stipends, employment resources and intensive case management.
Volunteer work will include litter pickup, emptying trash receptacles and reporting vandalism and graffiti. As part of the program, participants will be offered social work services to help them find jobs and learn about other support programs available, including low income housing opportunities.
To participate, people experiencing homelessness should attend a Downtown Streets Team Weekly Success Team Meeting, held every Wednesday at 1 p.m. at the Dragon Theatre, located at 2120 Broadway in Redwood City. At the beginning of the program the volunteers will focus on downtown from 8 a.m. to noon daily. Soon, the team will expand it to other areas of the city.
50 people you need to know, now
San Francisco Public Library presents Changemakers: Bay Area Disability Pride
With funding from the Library Services and Technology Act and federal funds from the Institute of Museum and Library Services, San Francisco Public Library, San Mateo County Libraries and San Jose Public Library joined forces to develop a series of programs aimed at advancing a more inclusive society for people with disabilities.
SFPL worked with curator Fran Osbourne to develop the Changemakers exhibition, which also appeared at the San Mateo Public Library in 2019. Osbourne orchestrated the selection process for the featured "changemakers", which includes over 50 people who have made outstanding contributions to the disability community through activism, arts and culture, business, education, leadership, science and technology and sports. She also partnered with local art programs considered to be leaders of social change and inclusion. All of the exhibition artists have a regular artistic practice and work in studios with a group of their peers. Instructors are usually professional artists and offer support rather than direction.
For all the events dates and times in January 2019, please visit: https://sfpl.org/releases/author/public-affairs/