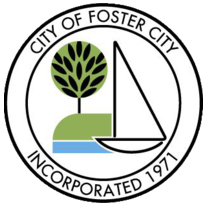 THIS IS TO NOTIFY that an election will be held
by revocation of mandate in the City of Foster City on Tuesday 3 of
March 2020, for the following:
Should Herb Pérez be removed (removed) from office
of the City Councilor of Foster City? Yes or No
If the majority of the votes in a recall proposal are "Yes," the
officer is removed and, if there is a candidate, the candidate who receives the greatest
number of votes is the successor of the remaining period of the dismissed officer.
All registered voters will be sent a ballot by
mail. Voting centers will be open throughout the County of
San Mateo from 29 days before the elections. The polls will be
open between 7:00 a.m. and 8:00 p. m. Election Day.
The nomination period for replacement candidates begins on
November 12 and ends at 5:00 p. m. from December 19.
Contact the city secretary at 650-286-3253 to get
more information.
Priscilla Schaus, secretary of the city
Date: November 5, 2019
Published: November 15, 2019 – El Reportero CNS3312565