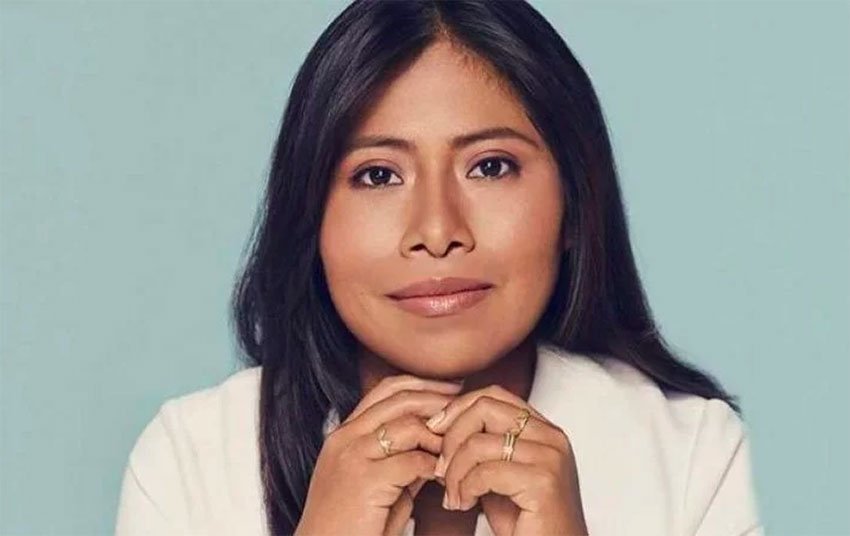 The name of the Oaxaca actress, star of Roma, will live on for a long time
by the El Reportero's news services
After a year of non-stop accolades and media attention, the cultural impact of Alfonso Cuarón's award-winning film Roma is also being felt in a more permanent way: in Mexico state this year, a total of 46 girls have been named after Yalitza Aparicio, the actress who plays the movie's protagonist.
The state government registered a surge in newborns christened Yalitza starting in February, the month in which the actress was nominated for an Academy Award. In March alone, 13 baby girls were given the name Yalitza by parents in the state.
Regina Cayetano Narciso of Loma Vicente Guerrero in Jiquipilco said she chose the name Yalitza because of her admiration for the actress, whom she hoped would serve as an example for her daughter.
"I liked [the name] a lot; my parents helped me choose it. I hope that [my daughter] is exactly like the actress, that she is humble like her and that she helps others like her, and above all, that she finishes school and that she puts God first."
María de los Ángeles Dávila Sánchez, director of the Civil Registry of Jiquipilco, said the phenomenon was a positive one.
"This is the name of a very famous person who has made us look terrific as Mexicans, and we hope that [Regina Cayetano's] little girl is as famous and as wonderful a person as [the actress]," Dávila said.
Chimalhuacán was the municipality with the greatest number of Yalitzas, followed by Valle de Chalco, Tenancingo, Nezahualcóyotl, Coatepec Harinas and Villa Victoria.
Source: El Universal (sp)
Foreign affairs secretary laments narco TV series' portrayal of Mexico
Improving the image will be one of the goals of a new tourism promotion body
Foreign Affairs Secretary Marcelo Ebrard bemoaned yesterday that narco-related television series are portraying a negative image of Mexico abroad.
"Today the image of Mexico that is seen in almost the whole world is from narco series or similar [shows]," Ebrard told attendees at the launch of a new tourism promotion body.
"I tell you this because prime ministers, high-ranking officials and representatives from the whole world have spoken to me about it and that [image] doesn't do us justice," he said.
Several television series based on the true stories of Mexican drug cartels have been made in recent years including Narcos México and El Chapo, both of which screen on the Netflix streaming service and have been popular with international audiences.
The foreign affairs secretary said that officials in his department and the Secretariat of Tourism as well as members of the newly-created Tourism Diplomacy Council need to work together to develop a strategy to better promote the positive aspects of Mexico.
"The ambition we have is to change the image and to lift Mexico's standing but to do it we have to reach an agreement and think of a diplomacy [strategy] in all fields. We're going to have to do a lot [of work] on social media and also on [television] series. Mexico has to promote other scripts . . ." Ebrard said.
The secretary said that the tourism council will ultimately be responsible for approving a new plan to promote Mexico abroad.
The council is made up of 28 members, most of whom are tourism sector representatives and business people. The secretariats of Foreign Affairs and Tourism will work closely with the new body, whose members must meet within 60 days to set its organizational structure and agenda.
Source: Reforma (sp), Notimex (sp) Milenio (sp)