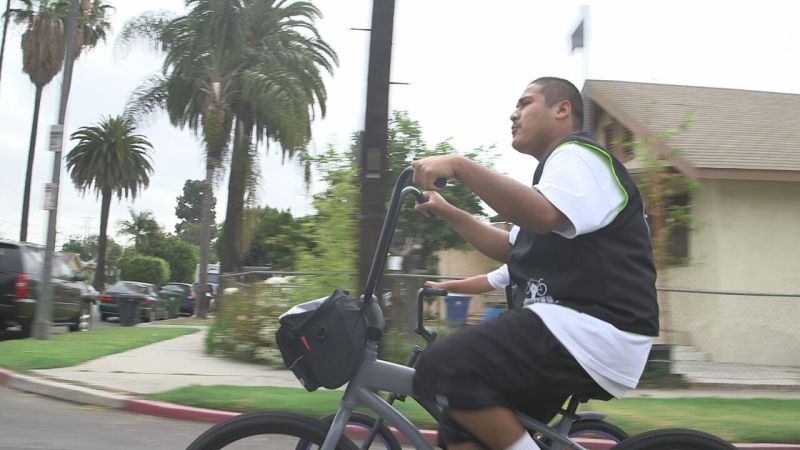 Compiled by the El Reportero's news services
People call them dropouts, they tell a different story.
So begins the story of Dr. Víctor Ríos who, by 15, was a high school dropout and gang member with multiple felony convictions and a death wish. But when a teacher's quiet persistence, a mentor's moral conviction and his best friend's murder converge, Rios's path takes an unexpected turn.
Please join us for the bay area screening of The Pushouts, a powerful documentary by activist and award-winning filmmaker Katie Galloway that explores the devastating effects of our country's broken school system on the children in the Black and Latino communities.
Through Rios' personal lens and its interplay with stories of the young people of Watts, the Pushouts interrogates crucial questions of race, class and power – and the promise and perils of education – at a particularly urgent time. 
Film & Discussion with:
Award winning filmmaker Katie Galloway, Award winning teacher Víctor Ríos. Award winning Juvenile Lawyer and Advocate Frankie Guzman.
 Monday, July 9 at 7 p.m., at the Lark Theater, 549 Magnolia Ave, Larkspur; Tuesday, July 10, 6:45 p.m., at the New Parkway, 474 24th St. Oakland.
Pete Escovedo Orchestra
Legendary Percussionist Pete Escovedo is an artist who broke down the barriers between Smooth Jazz, Salsa, Latin Jazz and contemporary music. His name has been synonymous in the music industry for more than 50 years.
Pete's versatility as a Percussionist has been featured in performances and recordings by a wide range of Artists such as Carlos Santana, Tito Puente, Herbie Hancock, Mongo Santamaria, Bobby McFerrin, Cal Tjader, Woody Herman, Stephen Stills, Billy Cobham, Anita Baker, George Duke, Boz Scaggs, Andy Narell, Al Jarreau, Ray Obiedo, Dionne Warwick, Marlena Shaw, Barry White, Angela Bofill, Arturo Sandoval, Poncho Sánchez, Chick Corea, Dave Valentine, Najee, Gerald Albright, Prince, and the list goes on.
On July 14th, 7pm – July 15th, 9 p.m., at Yoshi's, Jack London Square in Oakland. Cover $29 and up.
29th Annual San Jose Jazz Summer Fest
San Jose Jazz Summer Fest returns for its 29th festival season from Friday, August 10 – Sunday, August 12 in and around Plaza de César Chavez Park in downtown San Jose, Calif.
A showcase for jazz, blues, funk, R&B, salsa, world and related genres, SJZ Summer Fest is nationally recognized as one of the biggest Latin festivals in the country and a magnet for international artists, who have marquee performance opportunities in Northern California. Above and beyond any other year, SJZ Summer Fest 2018 illuminates the depths of electrifying global jazz happening around the world by supporting new Summer Fest artists hailing from Cuba, Australia, Switzerland, Argentina, Spain, Ghana, Japan and Luxembourg.
A standout summer destination for music lovers and families alike, the three-day event includes 120+ performances on 12 stages, attracting tens of thousands of visitors to downtown throughout the weekend.
The 29th Annual San Jose Jazz Summer Fest 2018 features an acclaimed lineup, and today San Jose Jazz announces its initial round of confirmed artists including Sobrato Organization Main Stage headliners: Kool & the Gang; Herb Alpert and Lani Hall; Lalah Hathaway; Booker T.'s Stax Revue: A Journey Through Soul, Blues and R&B; Goapele; Yissy & Bandancha; Nachito Herrera Trio; and Vincent Herring's Story of Jazz: 100 Years.
Friday, August 10 – Sunday, Aug. 12, 2018, Plaza de César Chavez Park, Downtown San Jose. Event Info: summerfest.sanjosejazz.org.