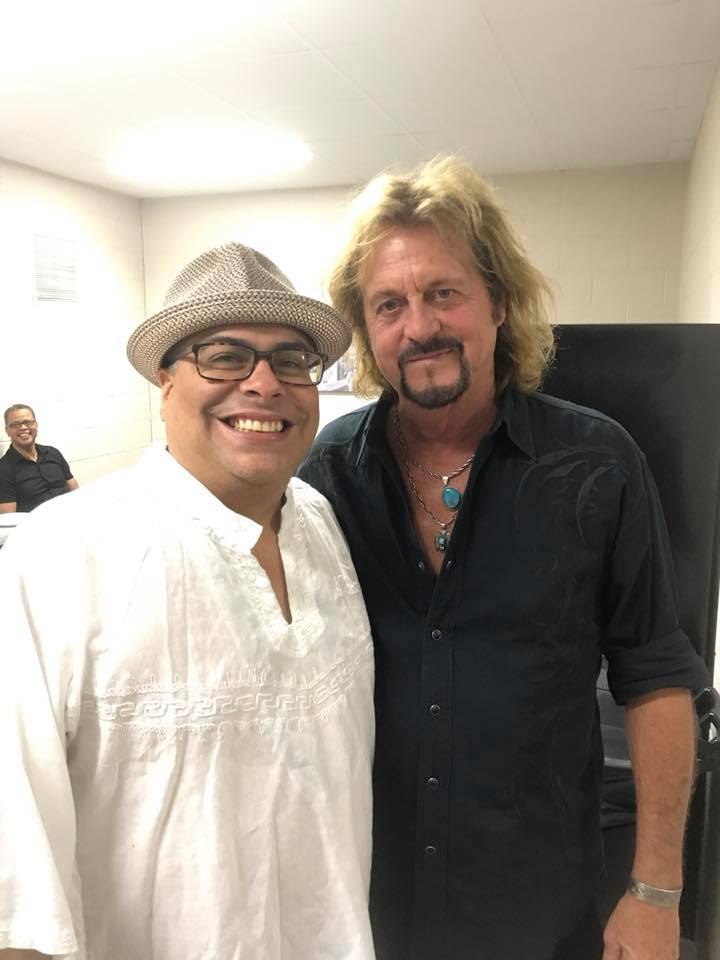 Compiled by the El Reportero's staff
The Adrian Areas Latin Jazz Ensemble will be bringing his percussion talent to delight his audience this coming Friday, June 8 at 7 p.m. @ Art House Gallery & Cultural Center in Berkeley. He is the oldest son of the best ever timbales player, Chepito Aréas, who together with Carlos Santana, formed the Santana Band.
Truth and Beauty: The Pre-Raphaelites and the Old Masters
Truth and Beauty: The Pre-Raphaelites and the Old Masters is the first major international exhibition to assemble works by England's nineteenth-century Pre-Raphaelite Brotherhood with the medieval and Renaissance masterpieces that inspired them. Works by Botticelli, Raphael and Fra Angelico as well as northern Renaissance painters such as Jan van Eyck and Hans Memling will be on view, demonstrating the Pre-Raphaelites' fascination with their artistic forebears.
Paintings, books, furniture, illuminated manuscripts, stained glass, tapestries, textiles, and works on paper will be shown in multimedia arrangements that highlight the Pre-Raphaelites' paradoxical mission to be fundamentally modern by emulating the past.
From June 30–Sept. 30, at the Legion of Honor
CubaCaribe Festival of Dance and Music
The 14th Annual CubaCaribe Festival, June 15-28 will feature two weeks of Caribbean dance, music and theater at three different Bay Area venues, Laney College in Oakland, and Brava Theater and Museum of the African Diaspora in San Francisco.  CubaCaribe is highly acclaimed for being the only festival to present popular, contemporary and folkloric cultural expression, religion, history, and politics of the Afro-Caribbean Diaspora.  Unified by the theme, The Movements of Migration, this year festival artists will perform works examining migration throughout the Caribbean diaspora.
Weekend One – Alayo Dance Company
Friday, June 15 and Saturday, June 16  at 7 p.m., and Sunday, June 17 at 4 p.m.
Odell Johnson Performing Arts Center at Laney College in Oakland.
Alayo Dance Company will perform the World Premiere of Calle, co-choreographed by Ramos and Jamaica Itule, featuring seven dancers and live music, and exploring the gap between "high art" and "street art," concert dance and dances that happen in the street or calle.  When Alayo moved to the Bay Area, he was struck by the way Oakland street dances – such as hip-hop, specifically turfing and break dancing – were also celebrated as cultural treasures and yet simultaneously overlooked, much like Rumba, the national dance of Cuba which was started by marginalized Afro-Cubans.
Calle will take place in the street outside of the Odell Theater on the campus of Laney College, now a diverse community college that started as a trade school and sits on land once used occupied by a public housing project for hundreds of World War II Kaiser Shipyard workers.
The dancers of Alayo Dance Company are Adonis Martin Quiñones, Delvis Savigne Friñon, Alexander Vargas, Marshall J. Amey, Margot Hodenfield, Zoe Klein, Fredrika Keefer, Jacinta Vlach, Emanuel Alejandro Colombo and Denmis Bain Savigne.  They are joined by special guest dancer Johnny5 Lopez of TurfInc.
Weekend Two – Mixed Program
Friday, June 22 and Saturday, June 23 at 8 p.m.
The Brava Theater in San Francisco
Performing on this program are Aguas Da Bahia (Director, Tania Santiago),  The Cali Dance (Director, Yismari Tellez Ramos),  El Wah Movement Dance Theater (Director, Collete Eloi),  Nicaragua Danza, Hijos de Maiz (Director, Luis Leon),  Alafia Dance Ensemble (Director, Mariella Morales),  Dimensions Dance Theater (Director, Deborah Vaughn) and  Dandha da Hora & Yabás Dance Co.,Cheza Nami Foundation, Musicians-SambaDá (Director, Dandha Da Hora).