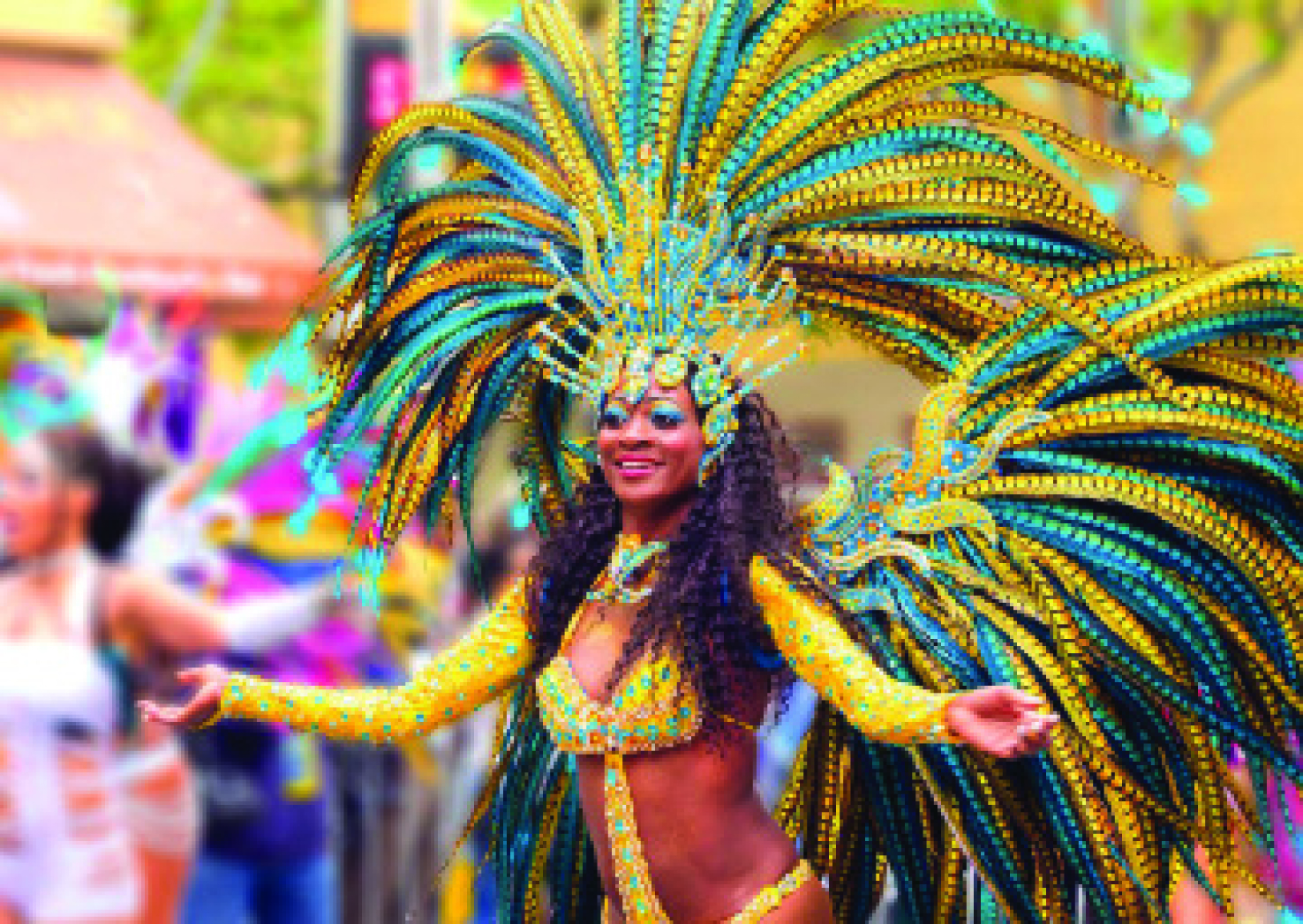 Compiled by the El Reportero's staff
Watch a brilliant procession of contingents, most of which will feature beautifully adorned floats depicting rich multicultural themes and featuring performers who engage and entertain the crowds. Brazilian-style "escola" samba schools with up to 300 members dance through the streets in fantastic feathered headdresses or sweeping Bahia skirts, while Caribbean contingents perform the music and dance of the Bahamas, Cuba, Jamaica, Puerto Rico and Trinidad.
Other parade groups include Mexican Aztec performers, traditional African drummers, Polynesian dancers, Japanese drummers, giant puppets and folkloric groups representing Guatemala, Honduras and Bolivia.
Grand Parade kicks–off at the corner of 24th and Bryant Streets. On May 27 at 9:30 a.m.

Mission Branch Library renovation
Community meetings kick-off branch make-over
San Francisco Public Library and San Francisco Public Works are beginning the planning process to renovate the Mission Branch Library, which was last updated more than 20 years ago. This upgrade provides an opportunity to bring this historic branch into the 21st century.
 The public is invited to attend community meetings to meet the architects and share ideas for restoring and improving their neighborhood branch.
 Saturday, May 19, 1 p.m., Mission Branch Library, 300 Bartlett St.
 Wednesday, May 23, 6 p.m., Mission Branch Library, 300 Bartlett St.
 The Mayor's proposed budget includes $19.8 million to fund the planning, design and construction of the Mission Branch Library renovation. The branch originally opened in 1915, one of seven Carnegie funded branches in San Francisco.
San Francisco Job Fair and career fair information for career seekers
The San Francisco Job Fair and Career Fair is on Thursday, May 31, 2018 at the San Francisco Marriott Marquis for career seekers and candidates. Come meet with hiring managers from local, national, and Fortune 500 companies for free at our San Francisco Job Fair.
Thursday, May 31, 2018, 9 a.m. to 12:30 p.m., at San Francisco Marriott Marquis, 780 Mission Street, San Francisco.
Brighten up your Tuesdays with live latin music
Making Their Cha Cha Cha Debut!
The Cuband Quartet, an Alternative & Fusion Cuban music project, formed in 2015 by a group of Bay Area Cuban musicians. Rumba, Latin Jazz, Pop, Timba, Reggae, Son and Blues are among the musical influences the band displays. Backed up by the flavor of original compositions, instrumentalist performances, and a strong rhythm section. Featuring Ed Corzo, piano; Rafael Matos, sax; Yoel Mullen, voice and percussion; Carlos Ramírez, Voice and Bass.
Tuesday, May 22, 8pm to 10 p.m. 2327 Mission Street at 19th, San Francisco. Free Admission.
Cha Cha Cha salutes the 40th Anniversary of Carnaval on Sunday, May 27th.