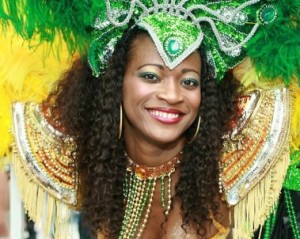 Compiled by the El Reportero's staff
Celebrating 51 years. Featuring Neguinho Da Beija Flor Samba School, Aquarela Samba Dancers and Dj Double B Playing the Authentic Carnaval Music and Funk.
Non Stop music and dancing. Friday Feb 23, at Broadway Studios, 435 Broadway St. San Francisco. Advanced tickets available in the Brazilian Stores in the Bay Area and online, more info at 415-425-7242 http://www.brazilianevents.com
Bal Theatre – Tranquility House Fundraiser
You are all invited to attend a benefit fundraiser for Tranquility House. This is a non-profit organization that gives second chances to those in need by providing a sober living environment and helping them find jobs. Headlining this amazing event is the Latin Rock band Malo Anthology, which features original and former members of Malo, including Richard Bean, who wrote and sang the Billboard charting classic Suavecito. 
Also performing is Bay Area Latin Jazz legend Pete Escovedo along with his son Juan Escovedo and their all star band. 
Dr. Groove will also be among these amazing entertainers! Celebrity Comedian Dennis Gaxiola will be opening the evening with hilarious stories and tidbits that will get you out of your chair in laughter! – Sat Feb 24, at Bal Theater, SF.
Tickets are selling fast so get yours ASAP by visiting
http://www.baltheatre.com/event/be194d5b11b860f61ff3f1f87f36ec64 or tharecovery.org or Call 510-878-1675. At Bal Theatre, 14808 E .14th St., San Leandro, California.
Teatro Nahual presents "The imperfect married"
The imperfect married presented by Teatro Nahual represents the daily life of a married couple living in the suburbs of a large city.
This marriage can represent the living image of any couple that apparently has an admirable relationship, children, a house, comforts and a stable job; where the husband is the provider of the family.
However, a seemingly stable family life can be turned into a pandora's box by closing the doors of the house and entering into privacy where the probable and unusual human weaknesses manifest in a faraus manner.
At 7:30 p.m. on Feb. 24, and March 3, 10 and 17; on Sundays March 11 and 18.
Discount for teachers and students with school credentials. Tickets $20.00.
Premier: $30 (includes reception and be part of the raffle).
Ticket sales at the door, online and by telephone 650-793-0783, info@teatronahual.org.
At the MACLA (MACLA / Latin American Art and Culture Movement), 510 South 1st Street San Jose.
The Gustafer Yellowgold Show at the SFPL
Grammy® nominated Morgan Taylor brings music and animation to the Main Library
San Francisco Public Library is excited to hold the only free Bay Area appearance of the Gustafer Yellowgold show. Described by the New York Times as "Dr. Seuss Meets 'Yellow Submarine'," Grammy® nominated artist, Morgan Taylor, brings his one-of-a-kind music and animation show to the Main Library on Sunday, Feb. 25. 
Taylor will be featuring material from his new album "Brighter Side" alongside classic fan favorites.  Taylor's funny and touching multimedia presentation about a little guy from the Sun who landed in the Minnesota woods has loads of adult crossover appeal, making Gustafer Yellowgold's show a truly all-ages experience.
"Coming to the Bay Area and seeing the familiar and new faces in my audiences is always a highlight of my year," exclaimed Morgan Taylor. "Performing in the library enables me to reach a much more diverse audience, where I can make a connection with parents and children who might not otherwise get a chance to catch one of my performances." When asked whether Baconstein will make an appearance, Taylor replied: "In more ways than one. Oh, that magic meat."
Funded by Friends of the San Francisco Public Library. All programs at the Library are free.
Sunday, Feb. 25, 2 p.m., Koret Auditorium, Main Library, 100 Larkin Street, San Francisco.