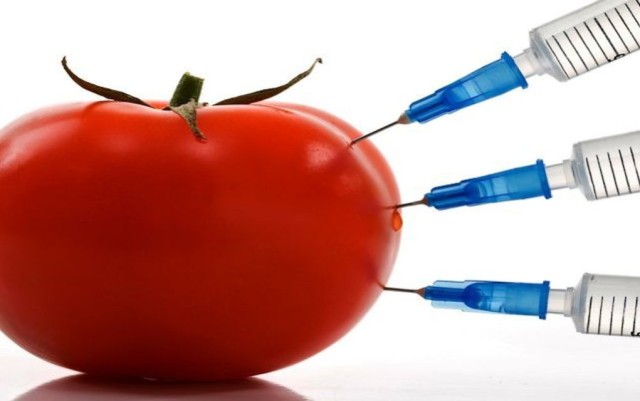 by Jonathan Benson
There's a new GMO labeling bill moving through Congress that, contrary to what its backers claim it to be, is nothing more than a covert anti-labeling bill that threatens to undo many years' worth of hard work by true GMO labeling advocates pushing for meaningful reform in this important area of food policy and public health.
Known as the Roberts-Stabenow Bill, S.764 is the outcome of an exhausting negotiation process between Senators Pat Roberts (R-Kan.), Senate Agriculture Committee Chairman; Debbie Stabenow (D-Mich.); and a powerful food industry lobby that's proven it will stop at nothing to keep Americans in the dark about what they're eating. On its surface, the bill seems to be about developing a comprehensive labeling scheme for genetically-modified organisms (GMOs) in food – but dig a little deeper and it's something much more sinister.
In an open letter to the two senators, the Center for Food Safety (CFS), Food and Water Watch and a consortium of other food safety, farm, environmental and consumer advocacy groups is urging a rejection of S.764, citing the fact that rather than implementing a workable GMO labeling system, the legislation would instead exempt as much as 99 percent of the GMOs currently in use from ever having to be labeled.
The letter also points to failures in the legislation, including its lack of enforceable consequences if food manufacturers fail to comply, as well as its ridiculous proposal to "label" foods with so-called "smart" barcodes that can only be scanned with smartphones – something that as much as 50 percent of rural and low-income Americans don't even own due to their high cost.
"It exempts major portions of current and future GMO foods from labeling; it is on its face discriminatory against low income, rural and elderly populations; it is a gross violation of the sovereignty of numerous states around the nation; and it provides no enforcement against those who violate the law."
S.764 was crafted in secret without any input from constituents
Another major issue with the Roberts-Stabenow legislation is the fact that it was crafted in secret without any meaningful input from the people who will be affected by it: the constituents. The details of what it would entail were never shared prior to its unveiling; hearings were never held; and testimony either for or against was never given.
"The bill addresses a critical issue for the American public, yet it was neither subject to a single hearing nor any testimony whatsoever," the letter adds.
One of the obvious reasons for this is that meaningful GMO labeling legislation that was already passed by constituents in states like Vermont and Connecticut would be wholly deconstructed under S.764, and replaced with draconian exemptions that favor the food industry rather than the people. S.764 would effectively steamroll both state and municipal sovereignty on the issue of GMO labeling, preempting the will of the people in order to pacify GMO purveyors and producers.
"The proposed law … is a fraud," says Mike Adams, the Health Ranger. "It would not require any sort of GMO labeling that's readable by human beings, and it would destroy the only existing labeling law that requires real, honest labeling (the Vermont law)."
You can contact your state senators by visiting the following link: USA.gov/elected-officials
If you're interested in truly organic products that are transparent and honestly labeled, check out some of the offerings by Health Ranger Select.