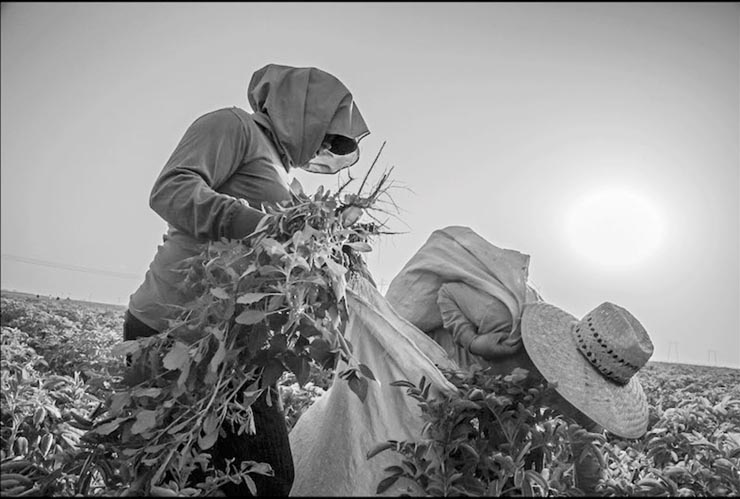 Compiled by the El Reportero's staff
San Jose Jazz proudly announces the official Winter Fest 2017 lineup: Roy Ayers, Donny McCaslin, The Cookers, Wallace Roney, Villalobos Brothers, Ben Allison & Think Free, Huntertones, Kim Nalley and Kalil Wilson, Mary Stallings, Natalie Cressman, Ron E. Beck Soul Revue, Reva DeVito, CME, Mark PLSTK, Shea Butter, Chale Brown, Troker, Jazz Organ Fellowship with Akiko Tsuruga and Tony Monaco, The Eulipions Jazz Sessions, Silvestre Martinez, and some of the Bay Area's premier youth jazz ensembles.
Within the heart of Silicon Valley, San Jose Jazz Winter Fest 2017, the Jazz Beyond series, co-curated with local production house Universal Grammar, presents buzzy young stars pushing the boundaries of jazz, soul and hip-hop and the Next Gen performances showcase top regional student jazz ensembles and offer up master classes.
Coming up from now through March 3, 2017, San Jose Jazz presents its 7th Annual SJZ Winter Fest 2017, featuring more than 25 concerts in downtown San Jose, Saratoga and Palo Alto.
Now thru Friday, March 3, 2017, at Cafe Stritch, The Continental, Schultz Cultural Arts Hall at Oshman Family JCC (Palo Alto), Trianon Theatre, MACLA, Café Pink House (Saratoga), Poor House Bistro, Hedley and other venues in Downtown San Jose. Event Info: sanjosejazz.org/winterfest. Tickets: $10 – $65.
Early bird ticket now on sale for March only
San Francisco International Arts Festival San Francisco International Arts Festival is pleased to announce that a limited number of Early Bird Tickets starting at the incredible price of $12.50 will go on-sale for the 2017 Festival at the Fort Mason Center for Arts & Culture at 8 a.m. on Wednesday March 1 until 11:59 p.m. on March 31.
Starting April 1 tickets will average $25. Members of the public are encouraged to book early to take advantage of the best deals to see top performing artists from the Bay Area and 15 countries.
Partial calendar listing of artists at SFIAF 2017
Opening Night on Thursday May 25 will include multiple performances featuring the spectacular GuGu Drum Group from Shanghai, China. From France the US debut of Stereoptik who perform an ingenious shadow puppet play Dark Circus. Local artists STEAMROLLER will revive their signature hit Siamese Dream and Fort Mason Center residents Embark Gallery will present View from the Pit. The whole evening will be serenaded by the authentic powerhouse Puerto Rican sounds of the Latin Rhythm Boys.
The Bay Area debut of pianist Pablo Estigarrabia from Argentina, ABADÁ Capoeira in collaboration with dancers from Brazil, Europe and Canada.
San Francisco International Arts FestivaFort Mason Center for Arts & CultureMay 25 – June 4, 2017$12.50 SPECIAL FOR MARCH ONLY!Box Office and More Information: www.sfiaf.org 415-399-9554
Exposición fotográfica Trabajamos en los Campos del Norte
Los trabajadores agrícolas están entre los residentes más pobres de California. Un tercero hace menos que el salario mínimo. En San Diego, Santa Rosa, Coachella y Salinas, los migrantes duermen en cabañas o tiendas de campaña bajo los árboles, o acuden a una sala en parques de caravanas. La falta de vivienda y la pobreza rural son generalizadas, pero invisibles. En Los Campos del Norte los hace visibles, demostrando quién es responsable de producir los alimentos que comemos y demostrando que los problemas de justicia social son sufragados en común por las comunidades tanto urbanas como rurales
El premiado fotoperiodista David Bacon exhibición de fotos se muestra en la actualidad.
Las imágenes de los trabajadores agrícolas de Bacon son una sorprendente revelación del trabajo necesario para poner comida en las mesas de los Estados Unidos. Las imágenes en blanco y negro proporcionan una vislumbre en las vidas de los que trabajan en los campos y captan la lucha y la esperanza de su existencia.
Comenzó el 11 de enero y terminará el 11 de abril de 2017. En el Riverside Art Museum, 3425 Misison Inn Ave., Riverside, California.
http://davidbaconrealitycheck.blogspot.com/2017/01/photography-exhibition-trabajamos-we.htm