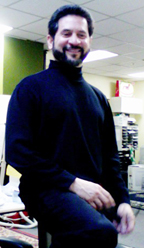 NOTE FROM THE EDITOR:
Dear readers: I am publishing the following article on the recent Brussels terror attack, which highlights very important questions that will probably make you think a little bit, since the mainstream media has been quite about it. It's very important that we, as the people who mostly get affected by this type of events, be able to see other points of views to help us shape in our understanding of this type of world events. The article's author is Michael Snider of the Economic Collapse. THIS IS PART 1 OF TWO.
7 strange questions about the Brussels terror attacks that the mainstream media is not asking
by Michael Snider
Economic Collapse
The horrific terror attacks in Brussels, Belgium on March 22, 2016 are going to reverberate in our memories for years to come, and perhaps that was the intention.
Terror attacks are designed to create fear and to get attention, and these attacks have definitely done both. On Tuesday morning, two huge explosions ripped through Zaventem Airport in Brussels as travelers were getting ready to board their morning flights. You can view some raw footage of one of the bomb blasts right here. Just a short while later, another huge explosion was reported at a metro station just yards away from the European Commission headquarters. At this point, CNN says that at least 30 people have died and about 230 people are wounded as a result of these bombings. But what was the real motive for these attacks? The following are 7 strange questions about the Brussels terror attacks that the mainstream media is not asking…
#1 Why would Brussels be such a prime target for terror attacks?
Most Americans don't understand how important the city of Brussels is. For one thing, it is the headquarters of the NATO alliance, and defense ministers from 49 different nations met there last month to discuss a potential ground invasion of Syria.
Secondly, it is also the unofficial capital of the European Union. The following comes from Wikipedia…
"The European Union has no official capital, and no plans to declare one, but Brussels hosts the official seats of the European Commission, Council of the European Union, and European Council, as well as a seat (officially the second seat but de facto the most important one) of the European Parliament."
Over the years Brussels has become a key symbol for European integration, so if you wanted to conduct an attack that the entire European Union would feel, Brussels would be a good choice. And many European leaders are already coming out and declaring that the attack on Brussels was an attack on Europe as a whole…
French President Francois Hollande said Tuesday's attacks in Brussels that killed at least 26 people struck at "the whole of Europe".
"Through the attacks in Brussels, the whole of Europe has been hit," Hollande said in a statement, urging the continent to take "vital steps in the face of the seriousness of the threat".
French Prime Minister Manuel Valls said: "We are at war. Over the past few months in Europe, we have endured several acts of war."
#2 Was Donald Trump right about Brussels?
During an interview with Fox Business Network anchor Maria Bartiromo earlier this year, Donald Trump specifically pointed to Brussels as an example of what he wanted to avoid in this country…
The Republican presidential front-runner said Brussels, the capital of Belgium, had been particularly transformed. Belgium has been home to a number of recent terror plots, and was linked to the November attack on Paris, France, that left 130 people dead.
"You go to Brussels — I was in Brussels a long time ago, 20 years ago, so beautiful, everything is so beautiful — it's like living in a hellhole right now," Trump continued. "You go to these different places. There is something going on."
#3 Why are there some Islamic ghettos in Brussels that are considered to be "off-limits" for non-Muslims?
Of course this is not just true in Brussels. All over Europe there are sections of major cities that have been completely and totally taken over by radical Muslims. In Belgium, the rapid growth of the Islamic community has some politicians dreaming of turning that nation into a Sharia-compliant country within just a couple of decades. The following comes from Infowars…
These ghettos, which are in fact large areas of Brussels, are considered off-limits to Europeans and radical Muslims will likely comprise the majority of the population within 20 years.
"I think we have to sensitize people, make them understand the advantages to having Islamic people and Islamic laws, and then it will be completely natural to have Islamic laws and we will become an Islamic state," a Muslim politician from Brussels, Redouane Ahrouch, said to a reporter in 2012. "In Belgium, of course!."
"I am for the Sharia. Islamic law, I am for it. It is a long-term struggle that will take decades or a century, but the movement has been launched."
IT WILL CONTINUE NEXT WEEK FROM QUESTION #4 AND ON.