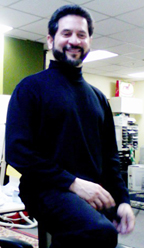 NOTE FROM THE EDITOR:
Dear readers: I am publishing the following article on the recent Brussels terror attack, which highlights very important questions that will probably make you think a little bit, since the mainstream media has been quite about it. It's very important that we, as the people who mostly get affected by this type of events, be able to see other points of views to help us shape in our understanding of this type of world events. PART 2 AND LAST.
7 strange questions about the Brussels terror attacks that the mainstream media is not asking
by Michael Snider
Economic Collapse
#4 Does 3/22 have special occult significance?
There are some people out there that are suggesting that it was no accident that these attacks happened on 3/22. And without a doubt, we have seen other events of this nature fall on dates that have special significance for the occult. I do not know exactly what to make of all of this, but we do know that 322 is extremely significant to the Skull and Bones Society at Yale University (of which George W. Bush and John Kerry are members)…
#5 Why did Barack Obama spend less than a minute talking about the terror attacks in Brussels during his speech down in Cuba?
You would think that something this historic would deserve more than 51 seconds, but this is precisely the kind of behavior that we have come to expect from Obama over the years.
#6 Is it odd that the mainstream media so quickly reported that ISIS took full responsibility for these attacks?
It is entirely possible that ISIS was behind these attacks. But it is also entirely possible that these attacks are being blamed on ISIS by other parties with ulterior motives.
What we do know is that a "bulletin" supposedly from the Islamic State was posted on Tuesday which took full responsibility for the bombings. The following comes from WND…
"Islamic State fighters carried out a series of bombings with explosive belts and devices on Tuesday, targeting an airport and a central metro station in the center of the Belgian capital, Brussels, a country participating in the coalition against the Islamic State," the bulletin said. "Islamic State fighters opened fire inside the Zaventem airport, before several of them detonated their explosive belts, as a martyrdom bomber detonated his explosive belt in the Maelbeek metro station."
#7 Will the terror attacks in Brussels be used to justify a ground invasion of Syria?
These attacks have produced a tremendous amount of outrage in the western world, and already many prominent voices are calling for a U.S.-led invasion of Syria in order to finally put a permanent end to ISIS.
In fact, a former top adviser to Hillary Clinton started calling for a Syrian invasion within just hours of the attacks…
A former adviser to Hillary Clinton on Syria, Frederic C. Hof, now a Resident Senior Fellow at the Atlantic Council's Rafik Hariri Center for the Middle East, has called for invading Syria in the wake of the deadly attacks in Brussels.
"For the better part of a year, one clear recommendation has been on the table: assemble an American-led, coalition-of-the-willing, professional ground component—one top-heavy in regional and European forces—to enter eastern Syria to close with and kill ISIS. Engaging the Syrian opposition at all levels, consistent with an executable civil-military stabilization plan, can produce an administrative structure for an ISIS-free eastern Syria. Killing ISIS in Syria can ease the migration crisis and hasten the demise of this murderous band in Iraq. And it can demonstrate to the credulously stupid that linking up with losers will be a one-way trip to self-destruction," Hof writes.
Last month, I received quite a bit of criticism for suggesting that we could be on the verge of World War 3. But the truth is that Saudi Arabia and Turkey remain absolutely committed to the removal of the Assad regime, and now these Brussels terror attacks have conveniently shifted sentiment in Europe and in the United States in favor of a ground operation in Syria.
The current ceasefire in Syria is on the verge of completely falling apart, and if an American-led coalition does invade, that could very easily spark a major regional war. The Russians, the Iranians and Hezbollah are not just going to sit back and watch as the U.S., Saudi Arabia, Turkey and their allies march to Damascus and remove Assad.
I keep trying to warn people that 2016 is the year when everything changes, and I have a feeling that these terror attacks in Belgium are going to turn out to be exceedingly significant.
Our world is becoming more unstable with each passing day, and sometimes all it takes is a little shove to set us on a path that we never intended to go down.
I don't have all the answers, but unlike the mainstream media, at least I am not afraid to ask the hard questions…