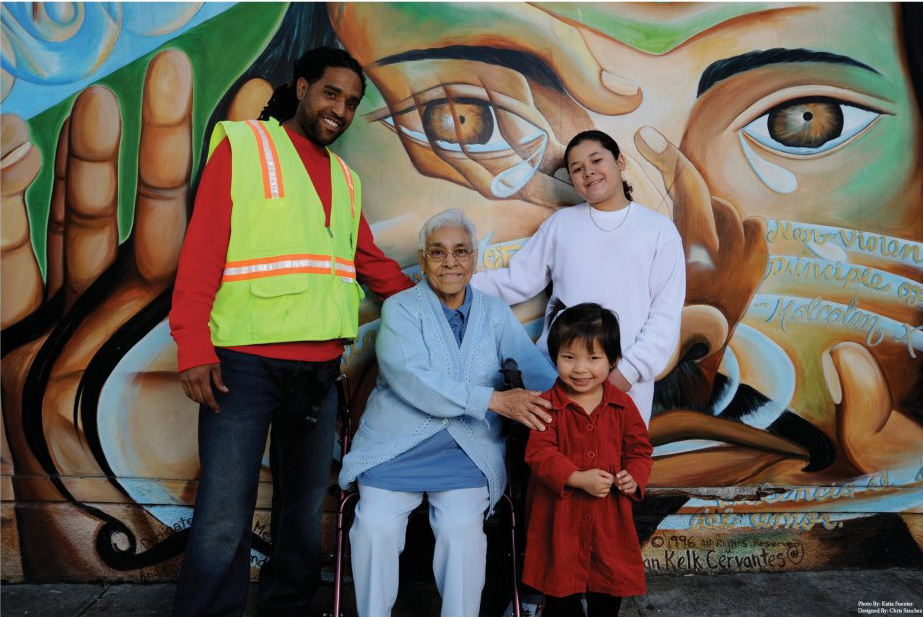 by Business Wire
SAN FRANCISCO–(BUSINESS WIRE)–A $1 million grant from Jack Dorsey's philanthropic initiative, #StartSmall, has been awarded to San Francisco's premier Latino Community non-profit agency: Mission Neighborhood Centers (MNC), for Vital Community Services.
"MNC's board of directors and staff are most grateful to #StartSmall and Jack Dorsey for a visionary and generous investment in supporting essential services for the City's low-income families" stated Richard Ybarra, MNC's newly appointed chief executive officer. MNC Board President Beverly Hayon added, "We applaud #StartSmall for working with MNC to improve the daily lives of the communities we serve early care for children, seniors who have helped build this City, and young women who are its future. Together we make a difference."
First, the resources provided by #StartSmall will enable MNC through its Mission Girls (MG) program to provide opportunities for girls of color to overcome extraordinary obstacles and fulfill their academic and social potential. The program prioritizes serving girls and young women so they can actively engage in leadership development activities designed to allow them the opportunity to achieve their dreams for themselves and society. MG, launched in 1989, is dedicated to women's empowerment and advancement.
Second, #StartSmall grant funds will help MNC's Senior Center programs, which provide one-on-one assistance to hundreds of diverse seniors. These programs help seniors navigate overly complex systems by streamlining resources based on needs – including food, housing and social services – and apply for naturalization/citizenship from local agencies to ensure our seniors have full access to social good and safety net programs.
Thirdly, the #StartSmall award comes at a most challenging and timely juncture in the pandemic recovery effort to help with environments that connect our children to in-person early learning programming.
MNC recently launched a major effort aimed at retrofitting its early care and education facilities to increase capacity and its commitment to bilingual, play-based learning from cradle to preschool. Making it possible for young children to have access to high quality early learning is the key to school success. MNC is acquiring an additional site in the Bayview neighborhood to ensure early educational opportunities are made available for San Francisco's working parents and their children.