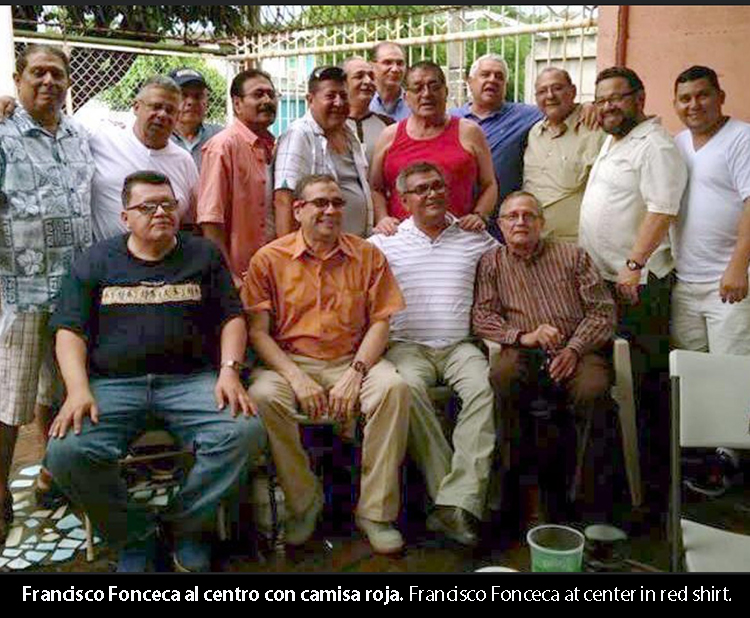 by Marvin Ramírez
& Tito Wheelock
In a short time after the Covid-19 diagnosis, Francisco José Fonseca Chamorro, better known affectionately as 'Chico Peineta', gave his soul to the Creator on Thursday, January 28, 2021 in the city of Managua, Nicaragua. Born on April 2, 1945, he would be 75 years old.
His parents were Pascual Fonseca Alegría and María Mercedes Chamorro.
Mr. Fonseca, who immigrated to the United States in the 1960s, and lived in the city of San Francisco, California for half a century, died in the care of Mrs. Estela, 80 years old, mother of one of the friends of the.
In an apparent attack of Covid-19, Chico complained that he felt exhausted and fatigued, a product of chronic asthma that affected his health due to lack of oxygen to his lungs and that day when he sat down to breakfast, his body collapsed, and was assisted by his friends.
Originally from Barrio América in old Managua, his friends in the Bay Area in San Francisco, Carlos Robleto, Ernesto 'Tito' Wheelock, Luis Rodríguez (Yuquita), the Gilberto and Chombo Zuniga brothers, and many others, sadly remember his departure, and they share with pleasure having met him and enjoyed his friendship in life.
"His happy moments, he enjoyed them to the fullest. Humor, laughter, tranquility and a special charisma with the ladies. That is why he had four marriages," said Carlos 'Bichicha', one of his best friends and neighbor since childhood who lived next to his house in Managua.
Dedicated to his work and family, Chico worked as a professional painter in places like the Embarcadero in SF. He was very attached to her mother, they say, "he adored her."
Among his hobbies he dominated the drawing of faces, music was his passion, and he was so passionate that he had speakers all over the house, his favorite dance was Salsa, without omitting that he liked sports. He was a quintessential fan of the Giants and the 49ers, his favorites.
During his life he had four marriages, producing two children; Francisco Antonio, who died tragically in the 1972 earthquake in Managua, when he was only 3 years old, and whose loss affected his life.
His daughter Mercedes remembers him as a loving and affectionate father who never neglected his obligations as a father. She treasures special memories like her when he took her to Golden Gate Park to play tennis.
Of five brothers and sisters he had, Ricardo Fonceca Chamorro and Luz Marina Fonseca died.
He is survived by his daughter Mercedes Concepción Fonseca, 44; two sisters, Estrella Mercedes and María Elena Fonseca Chamorro; two granddaughters Cristina Isabel Chávez, 17, and Olivia Briana Chávez, 14; and his son-in-law Carlos Roberto Chávez.
Thanking you in advance for his condolences and expressions of affection and prayers, his daughter Mercedes invites all of his friends to participate in a nine-9 Rosary on ZOOM on Saturday, Feb. 6 at 3 p.m.