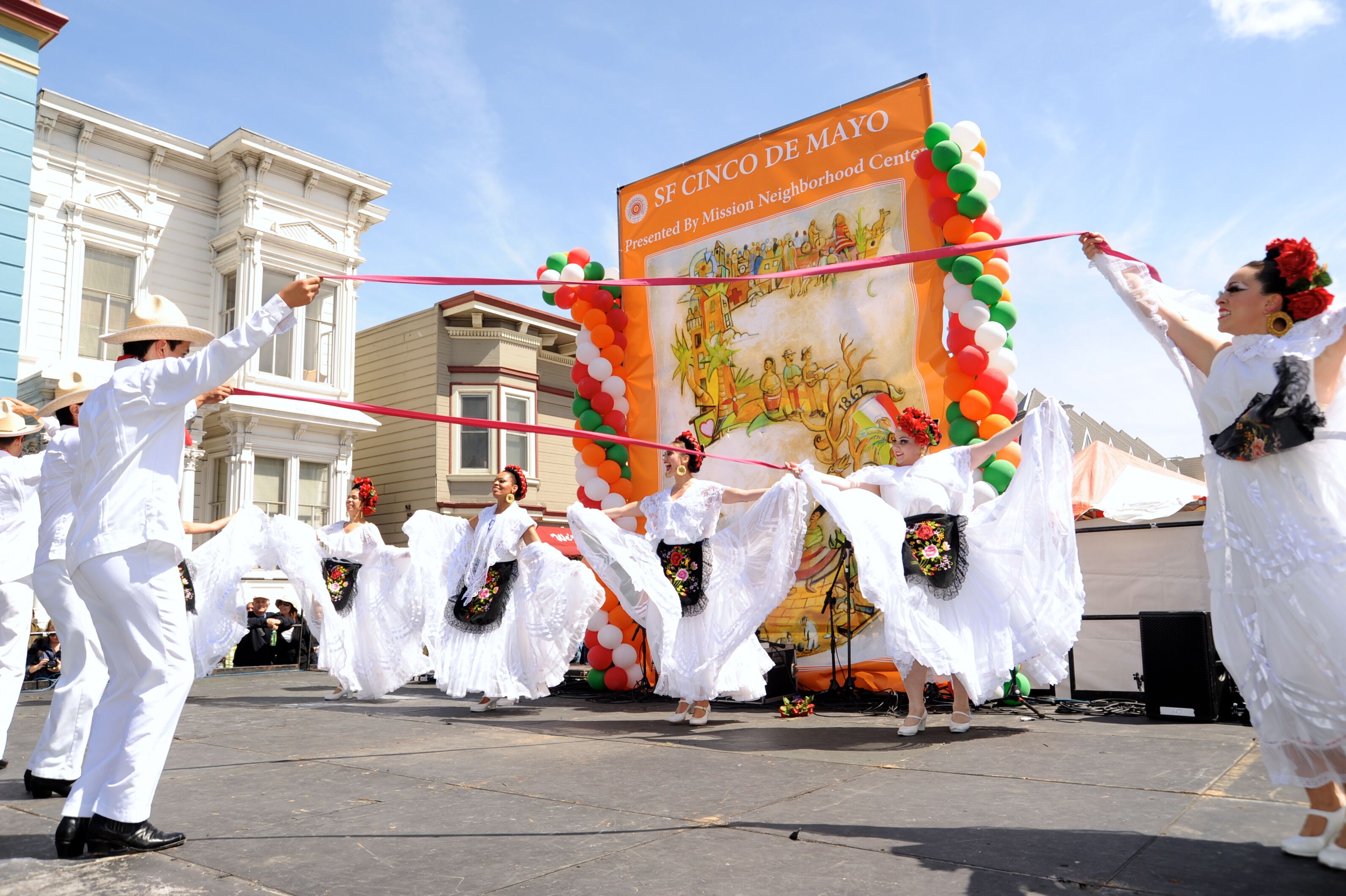 by the El Reportero's staff
Cinco de Mayo, a date that remembers and celebrates the Battle of Puebla, Mexico, in which the people of Mexico expelled an invading army.
The Battle of Puebla took place on 5 May 1862, near Puebla City during the second French intervention in Mexico. The battle ended in a victory for the Mexican Army over the occupying French soldiers.
And although the event is not strongly celebrated in Mexico, the date has been adopted – not only by people of Mexican descend, but it has spread to most of the Latin American communities and other communities at large in the US with a strong presence of Latinos.
One of the main celebrations of Cinco de Mayo in the US has been taking place in San Francisco, organized by the philanthropic organization Mission Neighborhood Centers, whose programs promote self-sufficiency and community growth for the San Francisco's children, youth, families and seniors through their Child Development Services, Youth Services and Senior Services. This year will be their fifteen annual organizing the event.
The celebration will showcase the very best of Mexican and Latin American cultures with a diverse array of Mexican and Latino foods, music, dance and artistry for the entire family to enjoy.  Attendees will enjoy rich cultural experiences and activities focused on retaining cultural traditions in its community.
The Plaza de Los Niños/Kids' Zone will include a large variety of activities for children including games, jumpers, gymnastics/motion activities, art activities, and special guests!
Talented artists will perform throughout the day on two stages located on the corner of Valencia & 21st Street and 24th Street. Over 8,000 attendees can expect to hear Mariachi, Salsa, Latin Rock, and the melodic voices of Coro Solera, wafting through Valencia St.
Over 60 vendors are expected to participate providing their delicious, diverse foods, showcasing their arts and crafts and empowering the multi-cultural community through greater awareness of their products and services.
The festive, life-enriching family event is within walking distance from the 24th Street BART station and easily accessible via MUNI.
The  celebration, a family friendly, cultural celebration will be held on Saturday, May 4, 2019 on Valencia Street, between 21st and 24th Streets.
For more information visit: http://mncsf.org/sfcincodemayo/sponsorship/.
Hard-hitting new documentary explores some workers in an "informal" economy
Join us on April 22 at the Grand Lake Theatre for a screening and discussion of the film, City Rising: Informal Economy!
We teach our children that they can be whoever and whatever they want to be if they set their minds to it. That the American dream will be ours if we work hard, get an education, hustle, and innovate. But when we wake up from dreaming, we realize that not all work is created equal.
For many workers — most of whom are people of color and immigrants — this dream of prosperity doesn't pan out. Deeply embedded American history, amplified over the last three decades, has produced a two-tiered economic system in which different types of work are treated differently: some work rewarded with stability and wealth; other work criminalized and exploited.
The film will be followed by a panel discussion featuring organizers in the fight for economic justice for all.
City Rising: Informal Economy Film Screening on April 22, 7 p.m., Grand Lake Theatre, 3200 Grand Ave, Oakland. RSVP required for entry.
After the film, Jahmese Myres, Deputy Director of East Bay Alliance for a Sustainable Economy (EBASE) will be in conversation with: Daniel Mendoza, Communities United for Restorative Youth Justice (CURYJ), Derek Schoonmaker, Centro Legal de la Raza, Sylvia López, Mujeres Unidas y Activas (MUA)