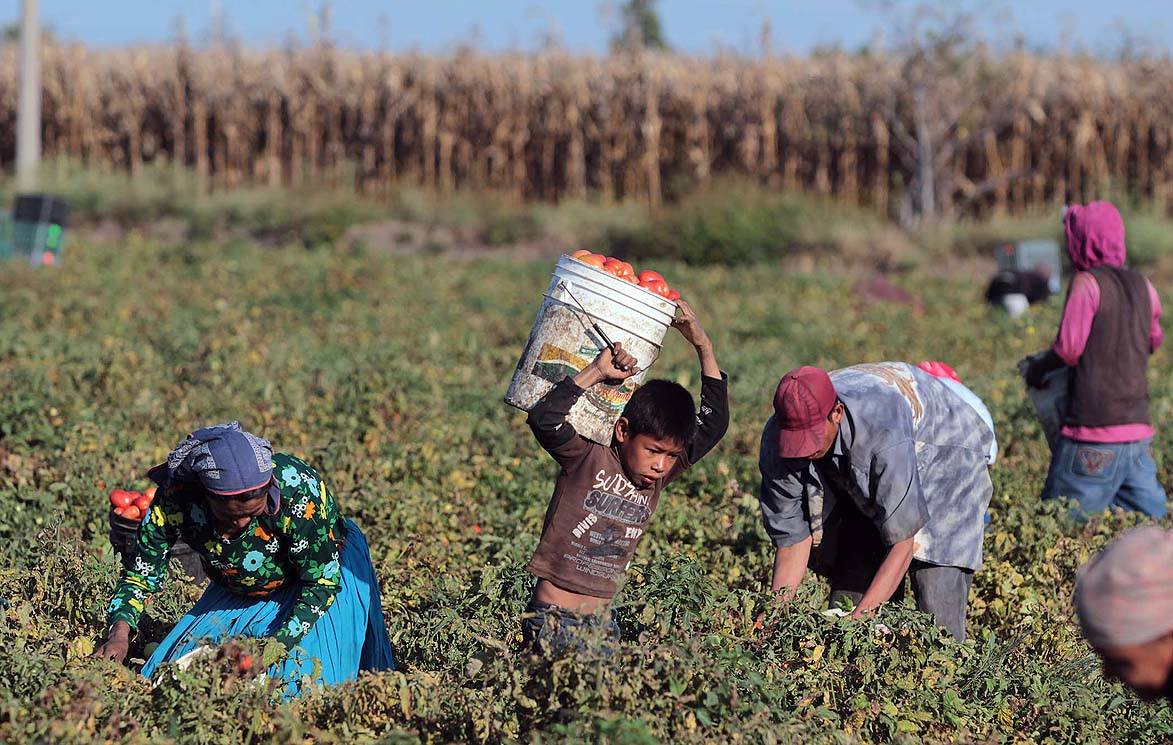 by the El Reportero's wire services
The recent protests of the day of workers of San Quintín, in Baja California, made visible today the conditions of precarious work of approximately 2 million peasants and Mexican natives, affirmed the doctor Armando Bartra.
The teacher of the posgraduate course on Rural development of the Unit Xochimilco of the Metropolitan Autonomous University expressed that this situation has increased in the last 30 years.
He highlighted that this is an exercise of violence that is practised from the moment in which the whole family works.
This activity facilitates the work of children and women t, that is why when they come to the famrs, they all work but not get paid, as it is the case of children, he said.
Bartra pointed out that it is necessary to demand the fulfillment of the Constitution and the Federal Law of Labor, since the rights of the workers are not recognized as it happens with other sectors, and for that reasonit among their demands it is to receive at least a daily salary of 200 pesos (15 dollars).
Mexican university designs hand prosthesis
Experts at the Universidad del Valle de Mexico (UVM) have designed a low-cost, patent-free electromechanical hand prosthesis called Dextrus Hand, engineer Josué Rico said today.
The average cost of this kind of orthopedic equipment could exceed a hundred thousand dollars, therefore it is important the prosthesis has a low cost since many people in need of them lack the money to obtain them, he said.
The prostheses are printed based on a free code known as Open Hand Project, created by Joel Gibbard in the United Kingdom., he added.
The new prototype, built together with engineering students, consists of a group of engines, pulleys and batteries that operate mechanically the movement of the fingers.