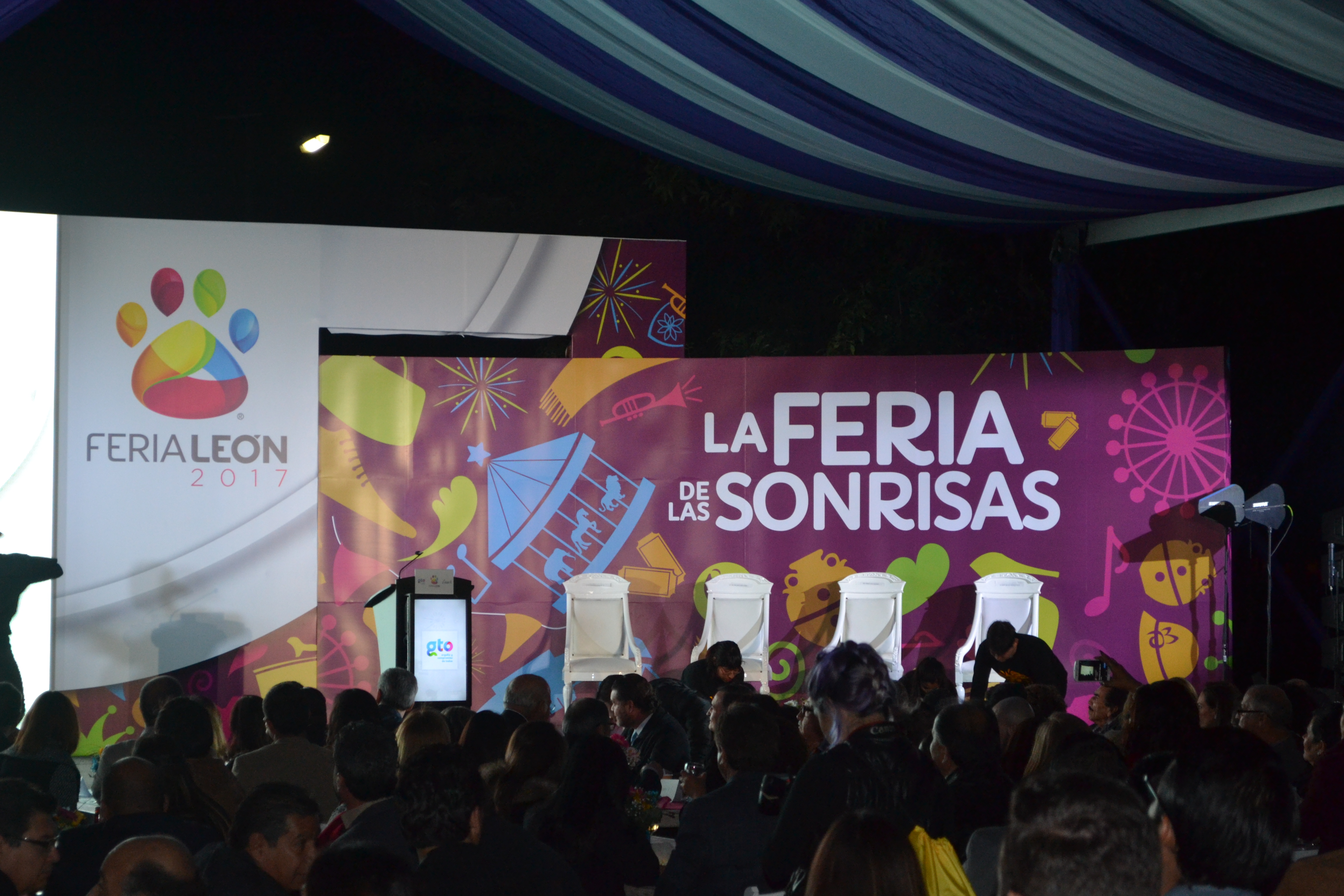 León State Fair, one of Mexico's biggest, runs for 26 days until Feb. 6
by the El Reportero's news services
The government of Guanajuato has decreed that the 142-year-old León State Fair, celebrated annually in the state's capital, is now part of the state's intangible cultural heritage.
Governor Miguel Márquez Márquez issued the decree yesterday during the opening ceremony of the fair, which also marked the 442nd anniversary of the founding of León.
"To keep [the fair] going for 142 years and to keep it family friendly has no price. It is an intangible cultural heritage, it's something that will stay forever, and this decree brings the efforts of the three levels of government… and society together, making sure that it continues for future generations," the governor said.
The fair "is an event we all feel proud of, and is respected across the country and around the globe." As such, the event has been part of the International Festivals & Events Association (IFEA) since 2016.
"Everyone can come to this fair," continued Márquez, "where peace, happiness and enthusiasm reign. There are no differences here, because those with and without money alike can come."
More than 5 million people are expected to visit the event, dubbed "the fair of smiles," during its 26-day run and enjoy cultural, gastronomic and recreational attractions. One of the largest such events in Mexico, it ends Feb. 6.
The state Secretariat of Tourism expects the fair to generate an economic spillover of over 2.8 billion pesos, or just under US $147 million.
A livestock show and exhibition also opened yesterday on the fairgrounds, an event that attracts 110 livestock breeders from around the country and some 2 million visitors. (By Mexico News Daily)

Source: El Universal (sp)
Eric Clapton Says He's Going Deaf
Rock legend Eric Clapton is losing his hearing.
The 'Layla' singer, 72, revealed Tuesday that he's suffering from tinnitus, a ringing in the ear that's commonly caused by noise-induced hearing loss.
'The only thing I'm concerned with now is being in my 70s and being able to be proficient. I mean, I'm going deaf, I've got tinnitus, my hands just about work,' Clapton said on BBC Radio 2.
'I mean, I am hoping that people will come along and see me (for) more than (because) I am a curiosity. I know that is part of it, because it's amazing to myself that I am still here.'
In 2016, Clapton revealed that nerve damage has affected his ability to play the guitar.
The musician's only scheduled 2018 show so far is the July British Summer Time Fest in Hyde Park.