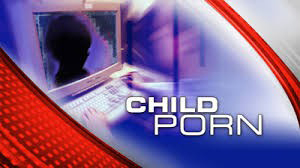 by the El Reportero's wire services
Mexico has been the world's largest distributor and the second-largest producer of child pornography for at least half a decade, and a new report on the situation suggests nothing has changed.
The federal Congress called on state governments to strengthen their efforts against it after a report by the federal Attorney General's office (PGR) revealed it had detected over 12,300 Mexican internet accounts that distribute photographs and videos of children being sexually abused.
According to data gathered by the Federal Police's Center of Cybercrime against Minors, Veracruz is one of the states where the crime has noticeably increased in recent years, targeting girls aged between 11 and 15.
The United Nations Children's Fund (UNICEF) has estimated that there are 16,700 websites worldwide dedicated to distributing child pornography, and that 73% of the victims appear to be younger than 10 "in pictures that are increasingly graphic and violent."
Congress has also asked the Veracruz government for a detailed report on the measures it has set in place to combat child pornography.
The governor himself, Miguel Ángel Yunes Linares, has been accused of links to a child pornography scandal in which businessman Jean Succar Kuri has already been convicted and sentenced in 2011 to 112 years in prison.
Journalist Lydia Cacho described the Cancún-based child exploitation and pornography network led by Succar in her 2005 book Los demonios del edén (The Demons of Eden), in which Yunes Linares is mentioned.
He has labeled the accusations as a part of a politically motivated "dirty war" against him.
While the United Nations Office on Drugs and Crime (UNODC) has stated that on a global scale organized crime is not involved in child pornography, the same might not be said for Mexico, where criminal organizations have been involved in human trafficking and linked to underage prostitution.
Estimates made early in the decade suggested that 20,000 children are victims of human trafficking for sexual exploitation annually in Mexico, and there was a high probability that some of them become part of the country's large child pornography industry.

Source: El Financiero (sp)
Mexico: Tragic results after ten years fighting drug trafficking
Ten years after the beginning of the war against drug trafficking in Mexico, results are tragic and alarming, said Erika Llanos, coordinator of Red Retoño to prevent organized crime.
She noted that the campaign has resulted in 160,000 deaths, 200,000 displaced people, 30,000 missing persons and countless attacks on human rights advocates and journalists.
Speaking at the 2nd Forum Security without War, she commented that the magnitude of the humanitarian crisis in the country can only be understood due to political corruption, impunity and lack of justice.
The only way that organized crime can be installed in a nation is through an alliance with the structures of the State, the police, judges, prosecutors, governors and officials at all levels, she stressed.
She pointed out that the assets confiscated from criminals should be given a social use to solve the great damage caused to families and society.
Llanos noted that in light of the State's absence to search for missing people, relatives organize brigades to look for them, even if they find their bones, in an effort to find peace.
Mexico is living difficult times, she noted, because traffic not only involves drugs, but also migrants, children, girls and adolescents to exploit them sexually.